NEXT PAGE >
< PREV PAGE
XKR Convertible (X100) V8-4.0L SC (AJ27) (2001)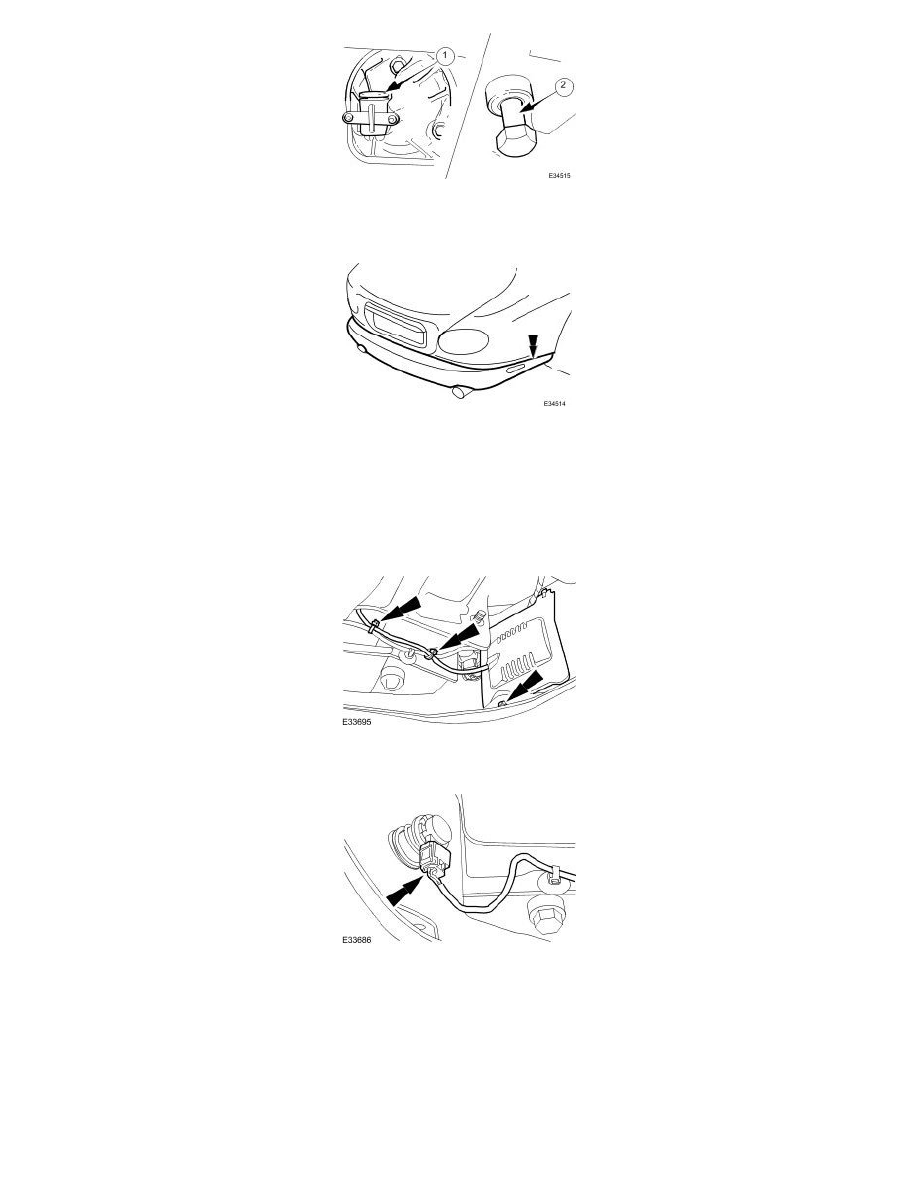 5. Check and adjust fender to bumper clearance.
1. Check clearance between lower rear fenders and bumper cover, and adjust to 4 to 6 mm as necessary by slackening guide block securing nuts,
positioning bumper and retightening nuts.
6. Fit wheel arch liners and side marker bulb holders.
-
Position rear wheel arch liner, fit securing nut and tighten.
-
Fit bulb holder to side marker lamp and rotate 1/4 turn.
-
Repeat on opposite side of vehicle.
7. Fit the telephone antenna.
-
Fit new the retaining rivet.
-
Fit new wiring harness tie wraps.
8. Connect the reversing aid electrical connectors.
-
One connector shown, remaining connectors similar.
9. Lower the 4-post ramp.
NEXT PAGE >
< PREV PAGE