< PREV PAGE
NEXT PAGE >
XKR Convertible (X100) V8-4.0L SC (AJ27) (2001)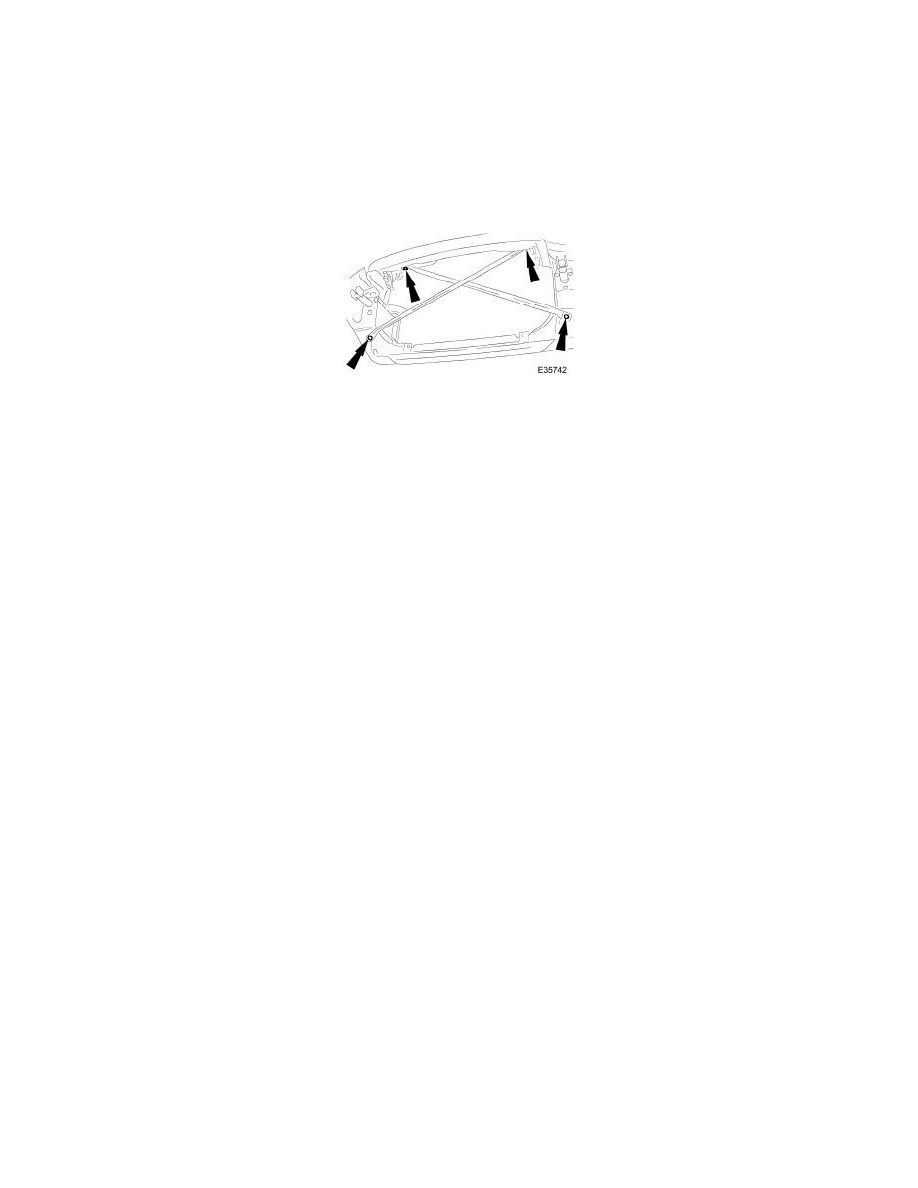 Grille: Service and Repair
Radiator Grille Opening Cross Brace - Vehicles Without: Supercharger
Radiator Grille Opening Cross Brace - Vehicles Without: Supercharger (76.10.03)
Removal
1. Raise front of vehicle to working height and support on stands.
2. Remove undertray.
3. Slacken and remove four bolts securing front cruciform assembly to BIW.
4. Remove front cruciform from vehicle.
Installation
1. Position cruciform assembly on vehicle.
2. Fit and tighten cruciform securing bolts.
3. Position undertray on vehicle and secure with new plastic rivets.
4. Raise front of vehicle, remove stands and lower vehicle onto wheels.
< PREV PAGE
NEXT PAGE >