< PREV PAGE
NEXT PAGE >
XKR Convertible (X100) V8-4.0L SC (AJ27) (2001)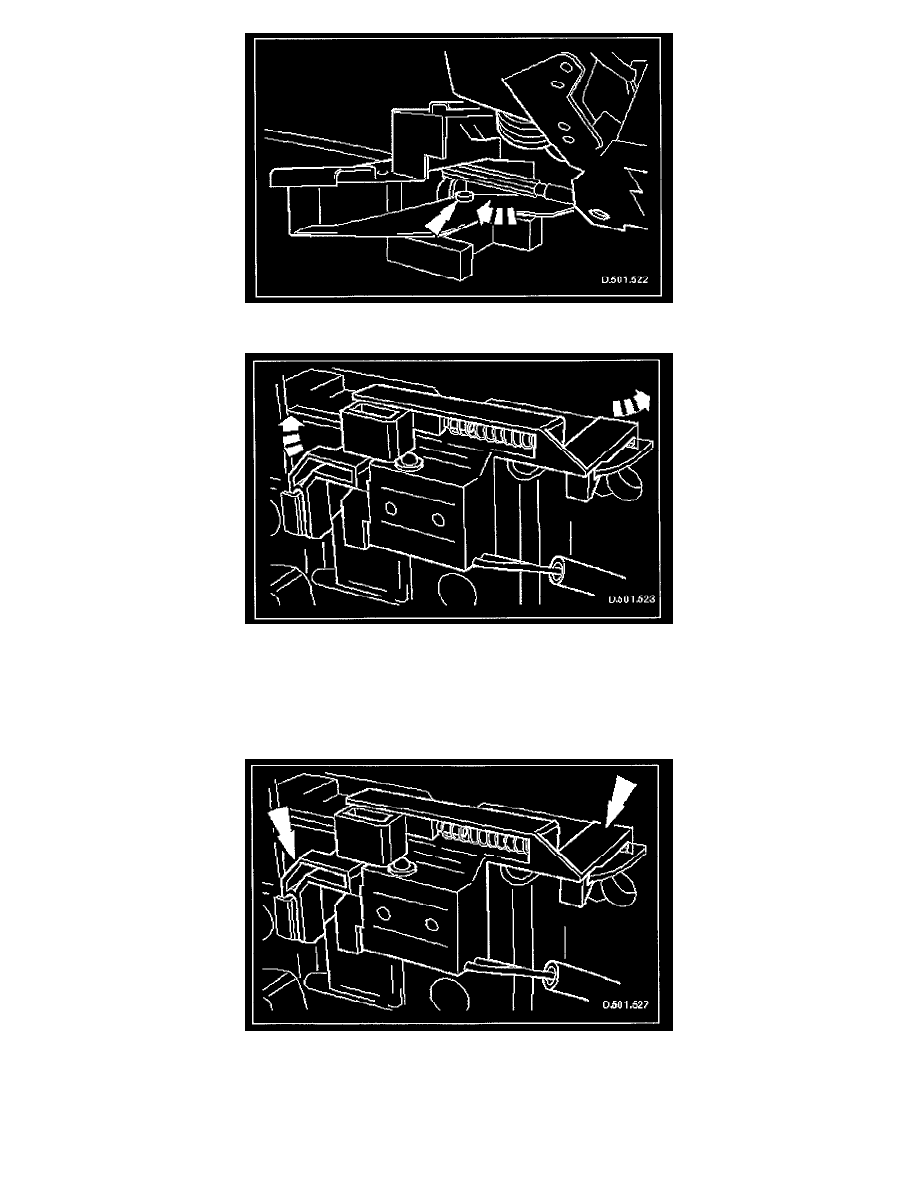 10. Release cover to latch inner locating boss and remove cover.
11. Release door glass drop switch securing tangs and remove switch from latch assembly.
12. Remove and discard switch harness securing tape
13. Remove harness multiplug pin protector and using special tool MS.1540, release switch terminal pins from multiplug.
Installation  
1. Fit and fully seat switch terminal pins in harness multiplug and fit terminal pin protector.
2. Fit door glass drop switch to latch assembly, ensuring that both tangs are fully seated.
3. Secure switch harness with suitable tape.
< PREV PAGE
NEXT PAGE >