< PREV PAGE
NEXT PAGE >
Commander 4WD V8-4.7L VIN N (2006)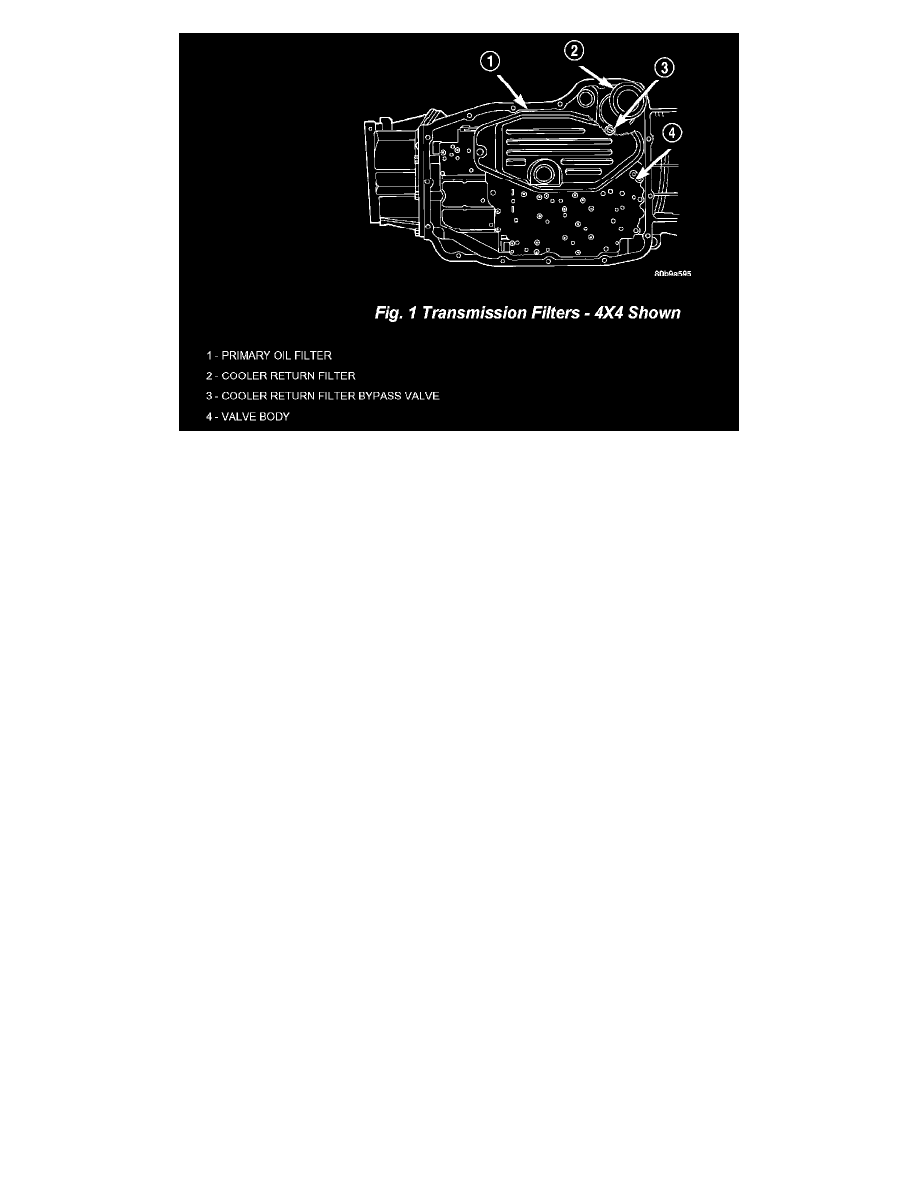 NOTE:
A replacement 04799662 cooler return filter may come packaged with a separate threaded adapter stud. The threaded adapter stud is used to attach
the cooler return filter to the transmission. Inspect the stud and note end without threads. Install the stud end without the threads into the cooler return
filter and tighten the stud-to-filter connection to 18.6 Nm (165 in. lbs.). Once the threaded adapter stud has been installed to the cooler return filter,
install the assembled cooler return filter to the transmission and tighten the filter to 14.1 Nm (125 in. lbs.)
POLICY:
Information Only
Disclaimer:
This bulletin is supplied as technical information only and is not an authorization for repair.
< PREV PAGE
NEXT PAGE >