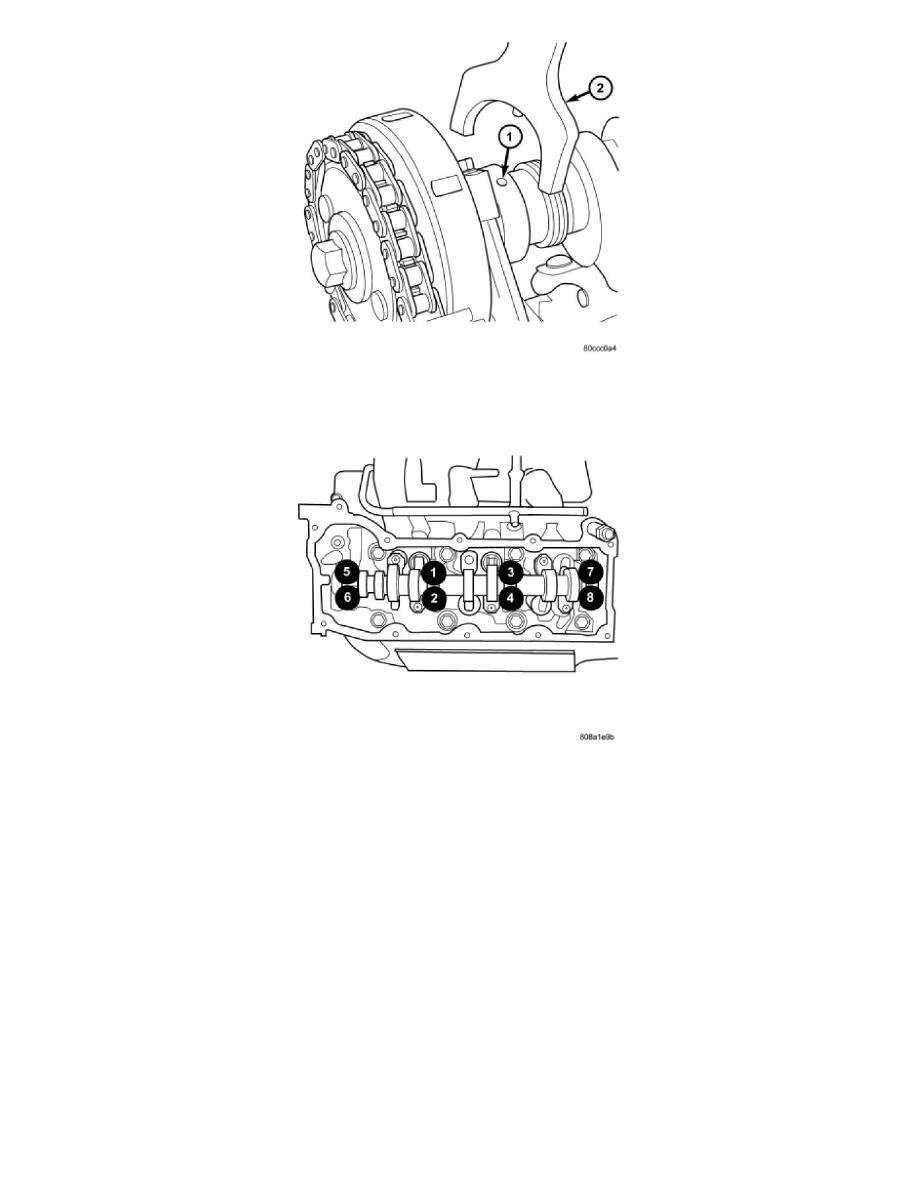 6. Remove the camshaft position sensor.
7. Hold the camshaft with Spanner Wrench 8428 (2), while removing the camshaft sprocket bolt and sprocket.
8. Starting at the outside working inward, loosen the camshaft bearing cap retaining bolts 1/2 turn at a time. Repeat until all load is off the bearing
caps.
CAUTION: DO NOT STAMP OR STRIKE THE CAMSHAFT BEARING CAPS. SEVERE DAMAGE WILL OCCUR TO THE
BEARING CAPS.
NOTE: When the camshaft is removed the rocker arms may slide downward, mark the rocker arms before removing camshaft.
9. Remove the camshaft bearing caps and the camshaft.