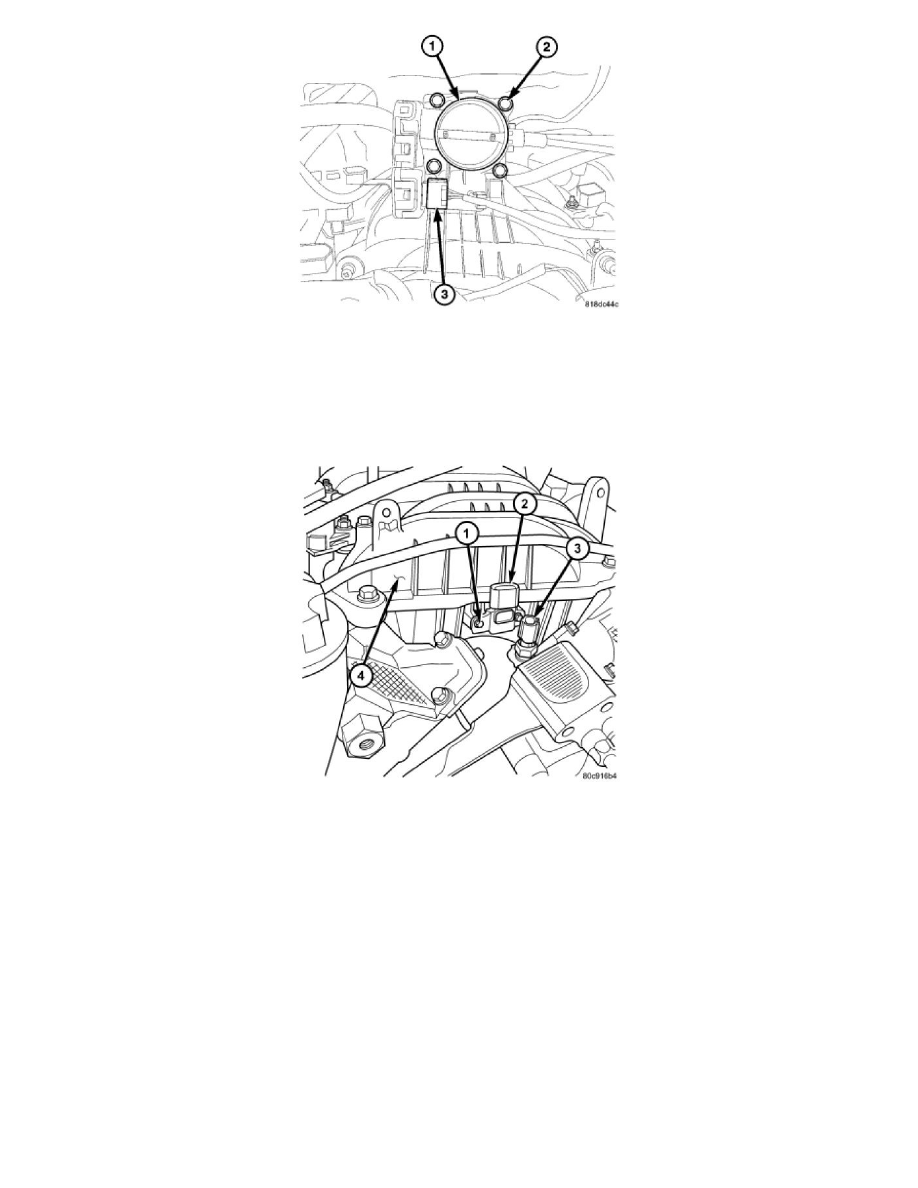 CAUTION: Proper torque of the throttle body is critical to normal operation. If the throttle body is over-torqued, damage to the throttle body
can occur resulting in throttle plate malfunction.
7. Install throttle body-to-intake manifold O-ring.
8. Install throttle body (1) to intake manifold.
9. Install four mounting bolts (2). Tighten bolts to 7 Nm (60 in. lbs.) torque.
10. Install ignition coil towers.
11. Connect electrical connectors for the following components:
-
Manifold Absolute Pressure (MAP) Sensor (2)
-
Coolant Temperature (CTS) Sensor
-
Ignition coil towers