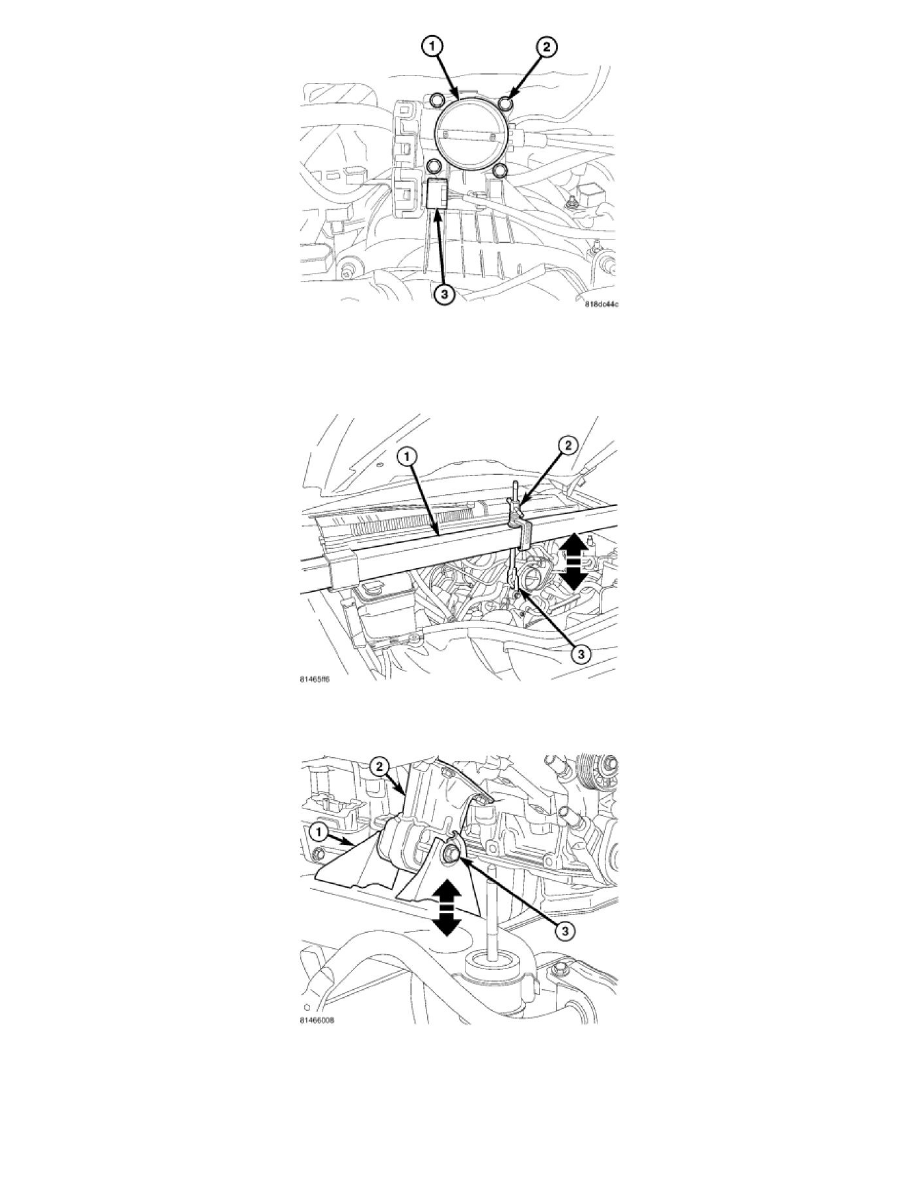 12. Install generator See: Starting and Charging/Charging System/Alternator/Service and Repair/Generator - Installation.
13. Install the air conditioning compressor. See: Heating and Air Conditioning/Compressor HVAC/Service and Repair/A/C Compressor - Installation.
14. Connect Vapor purge hose, Brake booster hose, Positive crankcase ventilation (PCV) hose.
15. Connect the ETC connector (3) to the throttle body (1).
16. Fill cooling system See: Cooling System/Service and Repair.
17. Raise engine using engine support fixture (1), special tool # 8534.
18. Install the right side engine mount to frame bolt (3).
19. Remove engine support fixture, special tool # 8534.
20. Install resonator assembly and air inlet hose.
21. Connect negative cable to battery.
22. Using the scan tool, perform the ETC Relearn function.