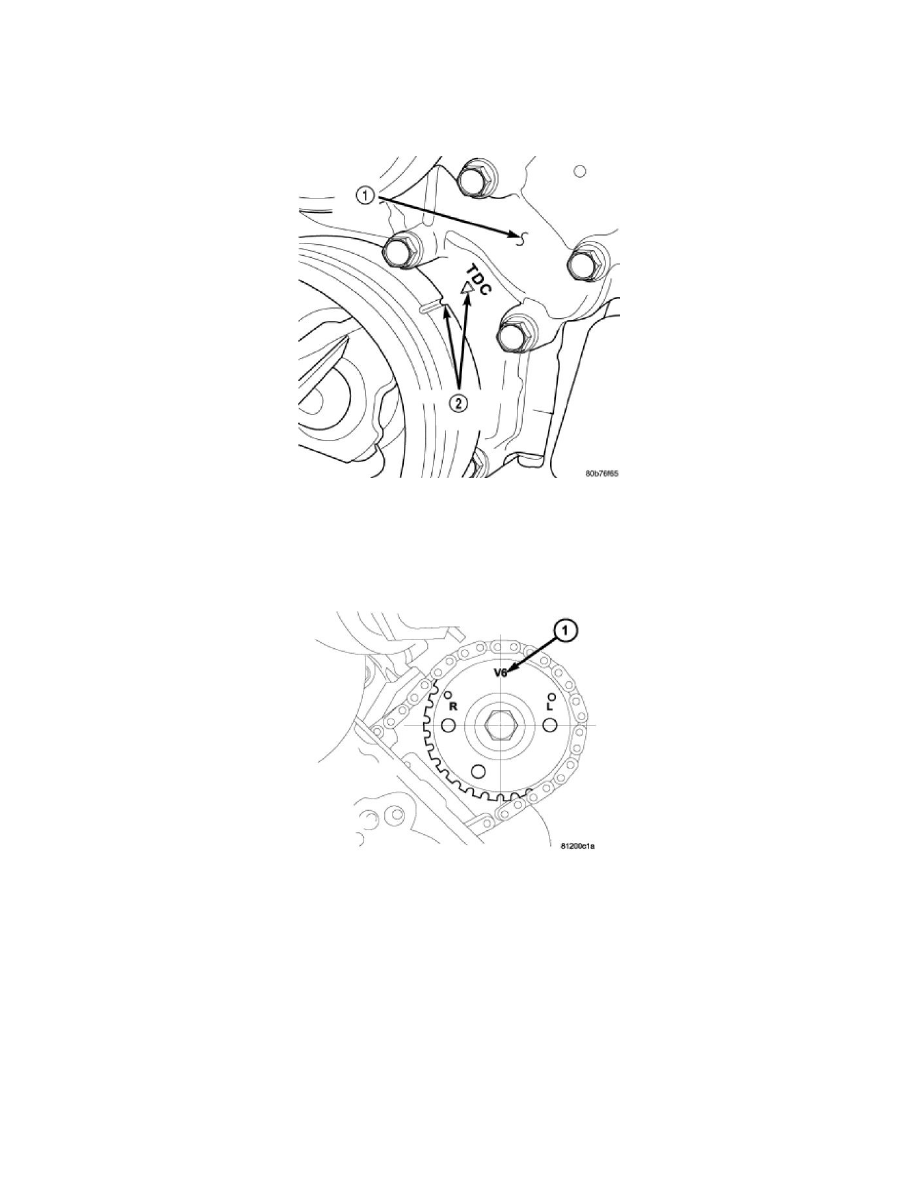 Timing Chain: Removal and Replacement
Timing Chain & Sprockets - Removal
REMOVAL
1. Disconnect negative cable from battery.
2. Drain cooling system. See: Cooling System/Service and Repair
3. Remove right and left cylinder head covers. See: Cylinder Head Assembly/Valve Cover/Service and Repair/Cylinder Head Cover - Removal
4. Remove radiator fan. See: Cooling System/Radiator Cooling Fan/Service and Repair/Removal and Replacement/Radiator Fan - Removal
5. Rotate engine until timing mark (2) on crankshaft damper aligns with TDC mark on timing chain cover (1).
6. Make sure the camshaft sprocket "V6" marks (1) are at the 12 o'clock position (No. 1 TDC exhaust stroke).
7. Remove power steering pump. See: Steering and Suspension/Steering/Power Steering/Power Steering Pump/Service and Repair/Power Steering
Pump - Removal