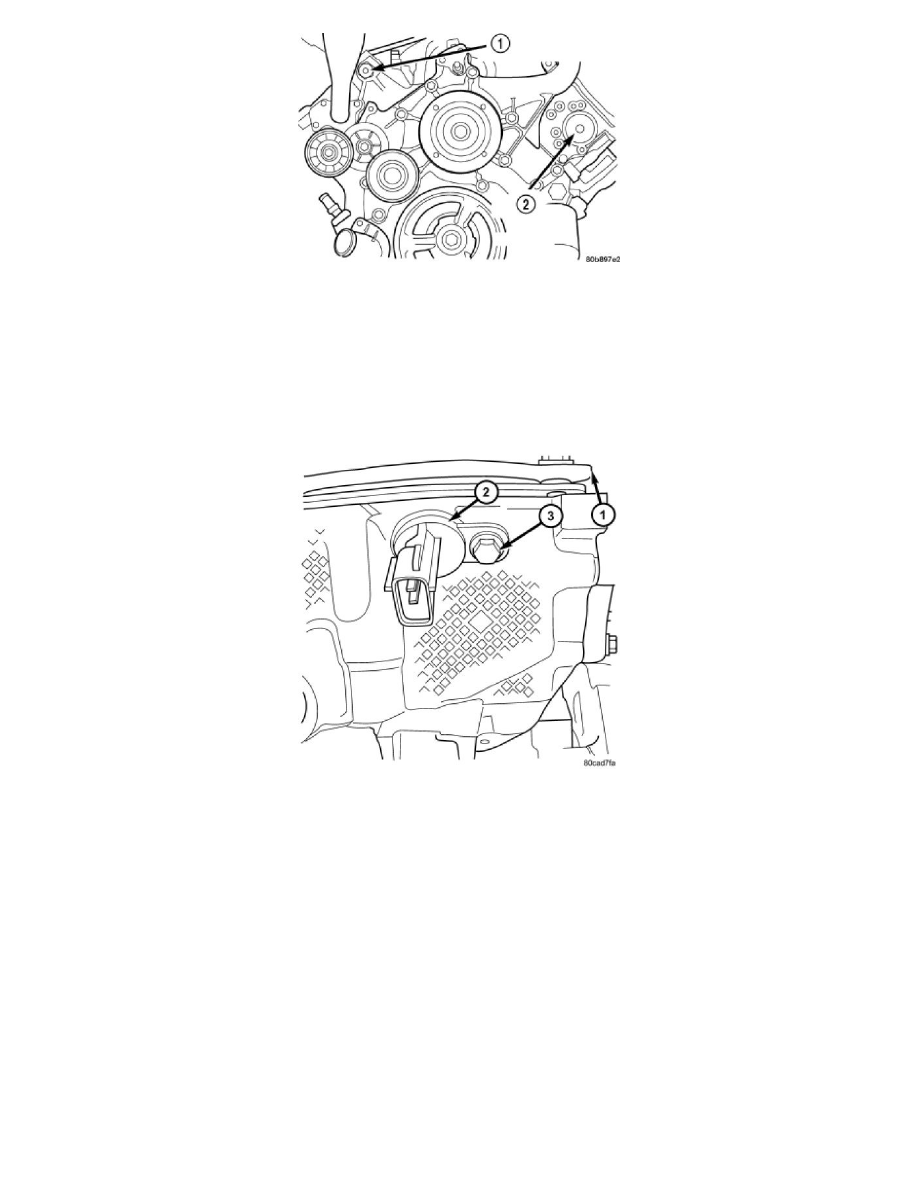 8. Remove access plugs (1 and 2) from left and right cylinder heads for access to chain guide fasteners.
9. Remove the oil fill housing to gain access to the right side tensioner arm fastener.
10. Remove crankshaft damper See: Cylinder Block Assembly/Harmonic Balancer - Crankshaft Pulley/Service and Repair/Vibration Damper -
Removal and timing chain coverSee: Timing Cover/Service and Repair/Timing Cover - Removal
11. Collapse and pin primary chain tensioner.
CAUTION: Plate behind left secondary chain tensioner could fall into oil pan. Therefore, cover pan opening.
12. Remove secondary chain tensioners.
13. Remove camshaft position sensor (2).