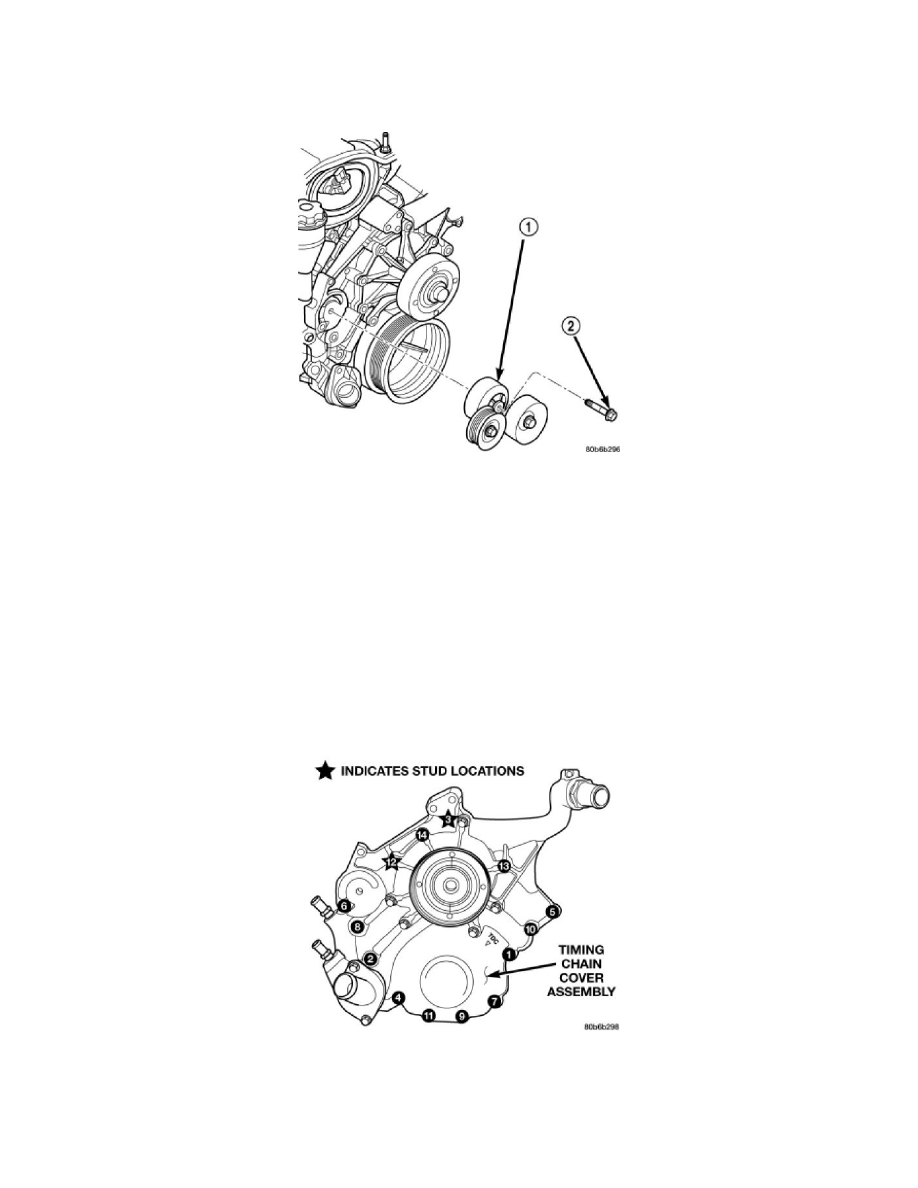 Timing Cover: Service and Repair
Timing Cover - Removal
REMOVAL
1. Disconnect the battery negative cable.
2. Drain the cooling system. See: Cooling System/Service and Repair
3. Remove electric cooling fan and fan shroud assembly.
4. Remove the radiator fan See: Cooling System/Radiator Cooling Fan/Service and Repair/Removal and Replacement/Radiator Fan - Removal
5. Disconnect both heater hoses at timing cover.
6. Disconnect lower radiator hose at engine.
7. Remove accessory drive belt tensioner assembly (1).
8. Remove crankshaft damper. See: Cylinder Block Assembly/Harmonic Balancer - Crankshaft Pulley/Service and Repair/Vibration Damper -
Removal
9. Remove the generator. See: Starting and Charging/Charging System/Alternator/Service and Repair/Generator - Removal
10. Remove the A/C compressor. See: Heating and Air Conditioning/Compressor HVAC/Service and Repair/A/C Compressor - Removal
CAUTION: The 3.7L engine uses an anaerobic sealer instead of a gasket to seal the front cover to the engine block, from the factory. For
service, Mopar(R) Grey Engine RTV sealant must be substituted.
NOTE: It is not necessary to remove the water pump for timing cover removal.
11. Remove the bolts holding the timing cover to engine block.
12. Remove the timing cover.