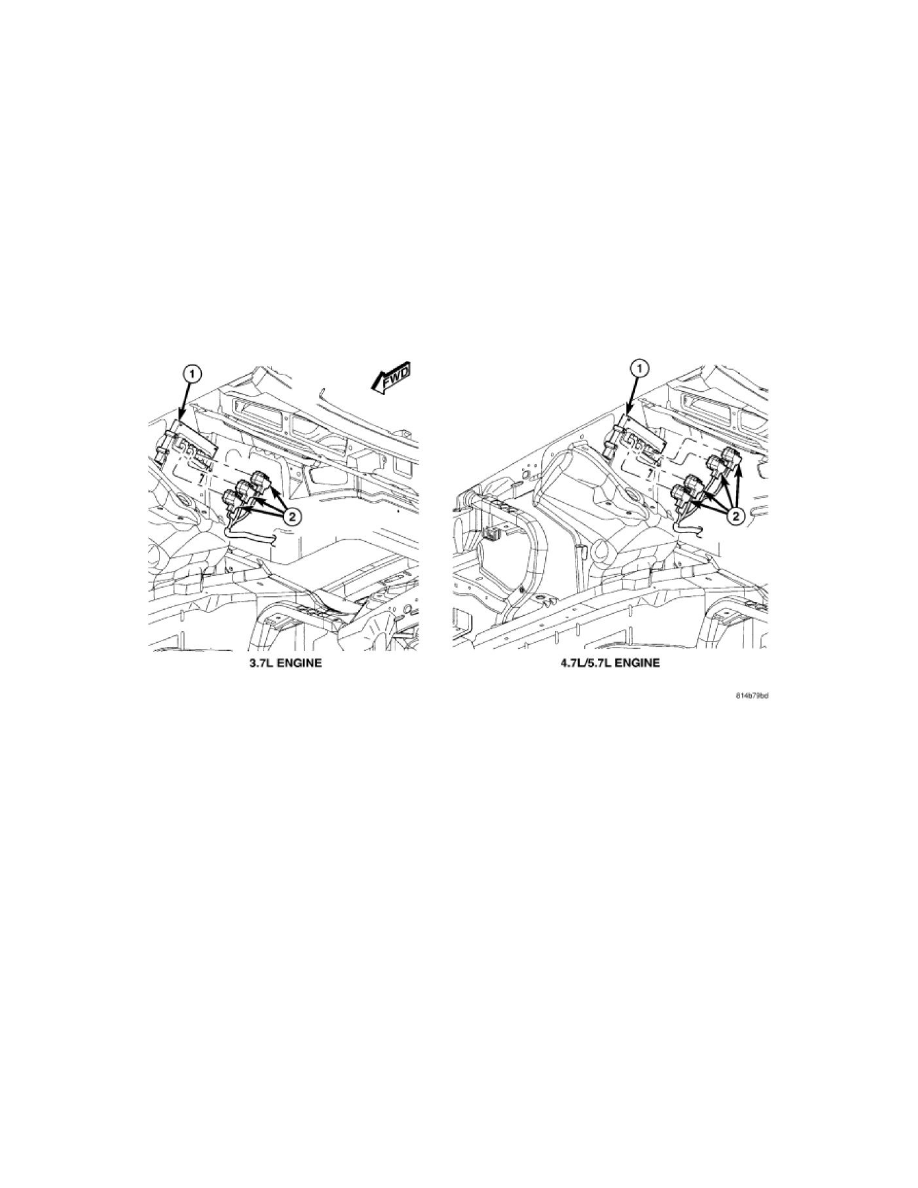 Engine Control Module: Service and Repair
Powertrain Control Module - Removal
3.7/4.7/5.7L
CAUTION: Certain ABS systems rely on having the Powertrain Control Module (PCM) broadcast the Vehicle Identification Number (VIN)
over the bus network. To prevent problems of DTCs and other items related to the VIN broadcast, it is recommend that you disconnect the
ABS CAB (controller) temporarily when replacing the PCM. Once the PCM is replaced, write the VIN to the PCM using a diagnostic scan tool.
This is done from the engine main menu. Arrow over to the second page to "1. Miscellaneous". Select "Check VIN" from the choices. Make
sure it has the correct VIN entered before continuing. When the VIN is complete, turn off the ignition key and reconnect the ABS module
connector. This will prevent the setting of DTCs and other items associated with the lack of a VIN detected when you turn the key ON after
replacing the PCM.
CAUTION: Use a diagnostic scan tool to reprogram the new PCM with the vehicles original identification number (VIN) and the vehicles
original mileage. If this step is not done, a Diagnostic Trouble Code (DTC) may be set.
The PCM (1) is attached to the right-front inner fender located in the engine compartment.
To avoid possible voltage spike damage to the PCM, ignition key must be off, and negative battery cable must be disconnected before unplugging PCM
connectors.
1. Disconnect and isolate negative battery cable.
2. Carefully unplug the 38-way connectors (2) from PCM.