NEXT PAGE >
< PREV PAGE
300Tdi Discovery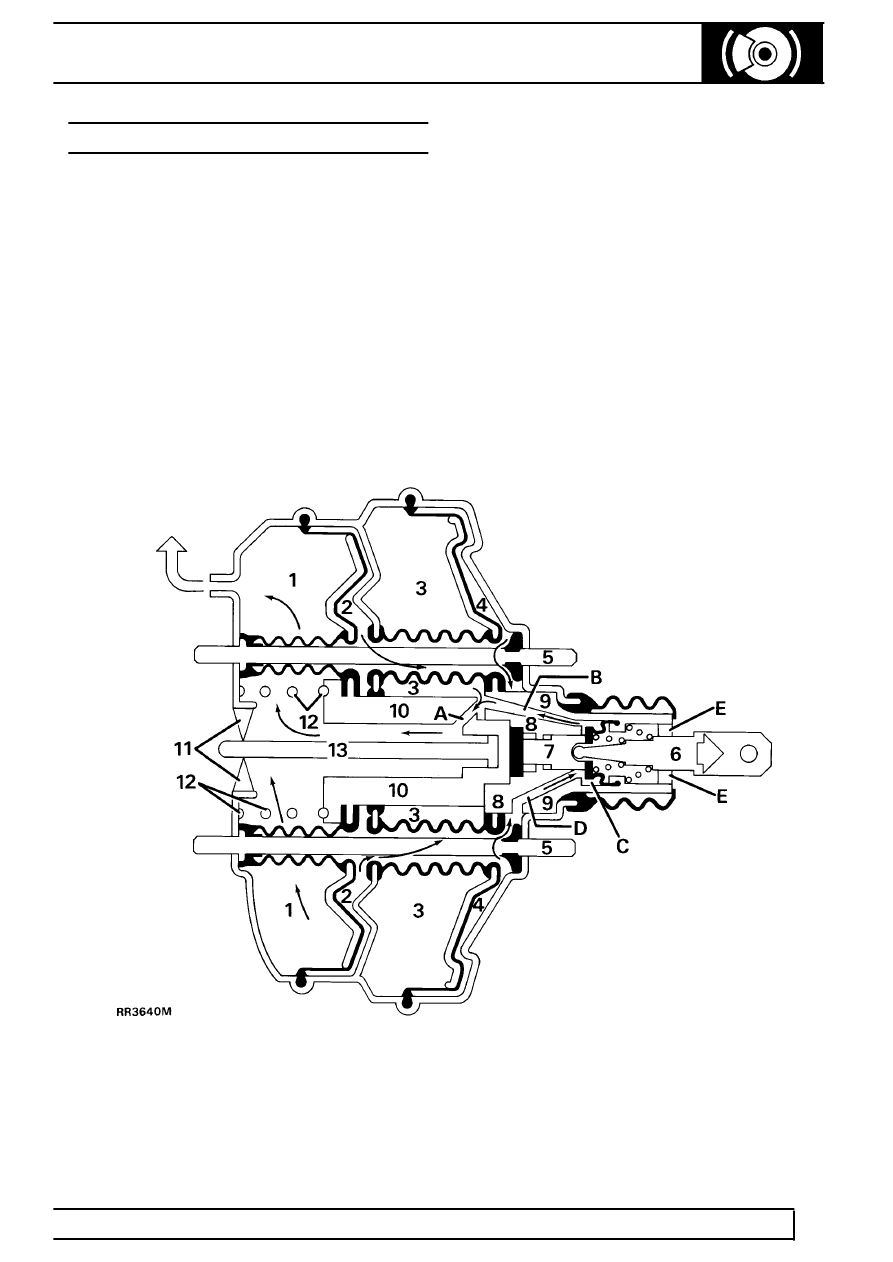 BRAKES
7
DESCRIPTION AND OPERATION
BRAKE SERVO UNIT
Description
The power assistance for the brake system is
provided by a twin diaphragm suspended vacuum
servo.
A 'Suspended Vacuum' servo is one where, with the
engine running vacuum is present both sides of the
diaphragm or diaphragms when the brakes are fully
released or partially applied. The principal of having
vacuum both sides of the diaphragm has two main
advantages. First, it ensures instantaneous servo
response to the brake being applied or released and
second, it provides very accurate control of the
position of the diaphragm and therefore, the degree of
partial brake application.
At full pedal depression, vacuum is present in front of
the diaphragm with atmospheric pressure on the rear.
Operation
Brakes released
With the brakes released depression is present both
sides of the diaphragms, in chambers 1,2,3 and 4.
The chambers comunicate by ports A, B, D via the
valve C which is shown fully released in RR3640M.
NEXT PAGE >
< PREV PAGE