< PREV PAGE
NEXT PAGE >
Freelander Service Procedures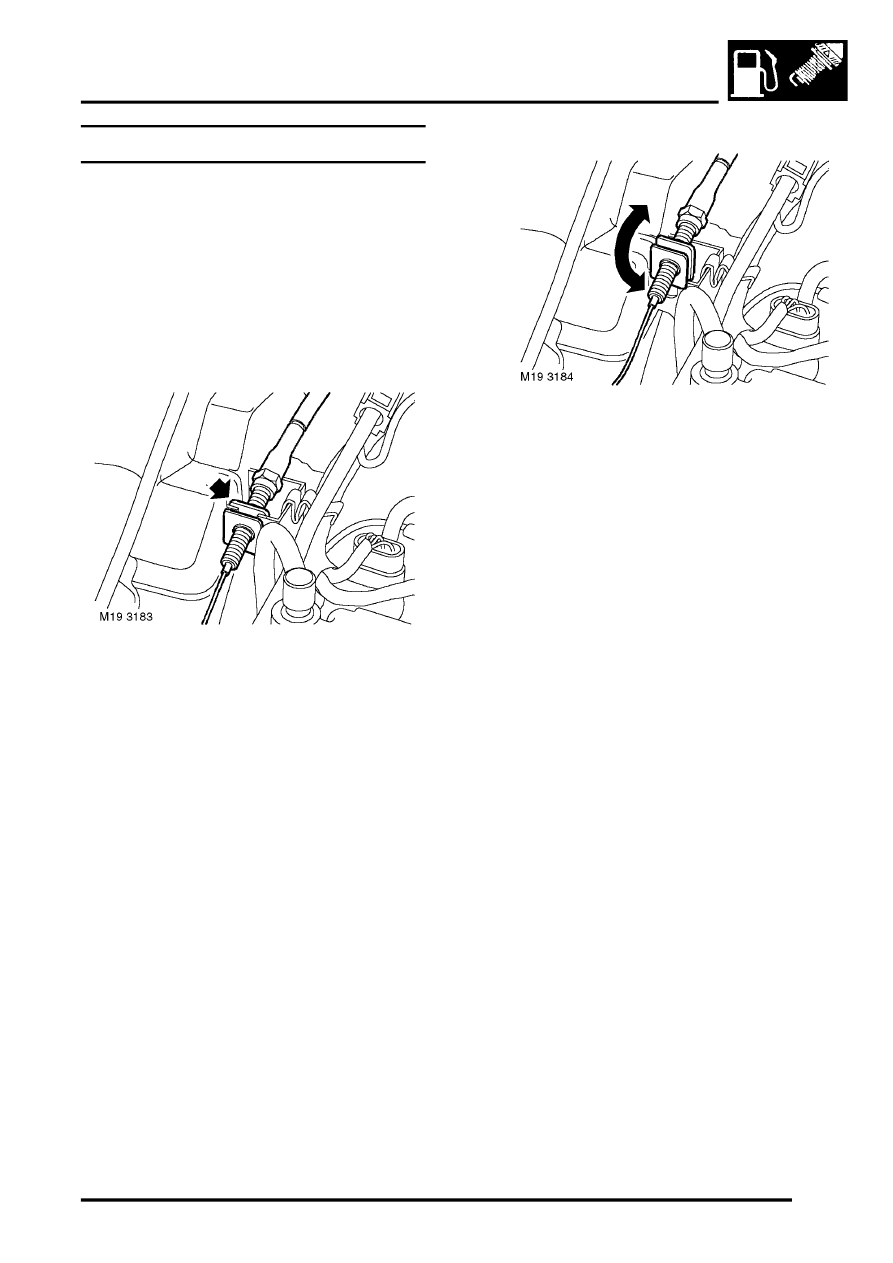 FUEL DELIVERY SYSTEM - PETROL
ADJUSTMENTS
19-2-1
FUEL DELIVERY SYSTEM - PETROL
ADJUSTMENTS
Throttle cable - check and adjust - KV6 
$% 19.20.05
Check
1. Remove engine acoustic cover.
 ENGINE - K SERIES KV6, REPAIRS, 
2. Before adjusting cable, ensure that cable is 
correctly routed and located.
Adjust
1. Release cable adjusting nut from abutment 
bracket.
2. Hold throttle cam in fully closed position.
3. Rotate adjusting nut until all slack is taken out 
of inner cable and nut is in contact with rear 
face of abutment bracket. Ensure throttle does 
not open.
4. Fit throttle cable adjusting nut in abutment 
bracket.
5. Operate throttle pedal and ensure that full 
throttle pedal movement is available.
6. Fit engine acoustic cover.
 ENGINE - K SERIES KV6, REPAIRS, 
< PREV PAGE
NEXT PAGE >