< PREV PAGE
NEXT PAGE >
Freelander Service Procedures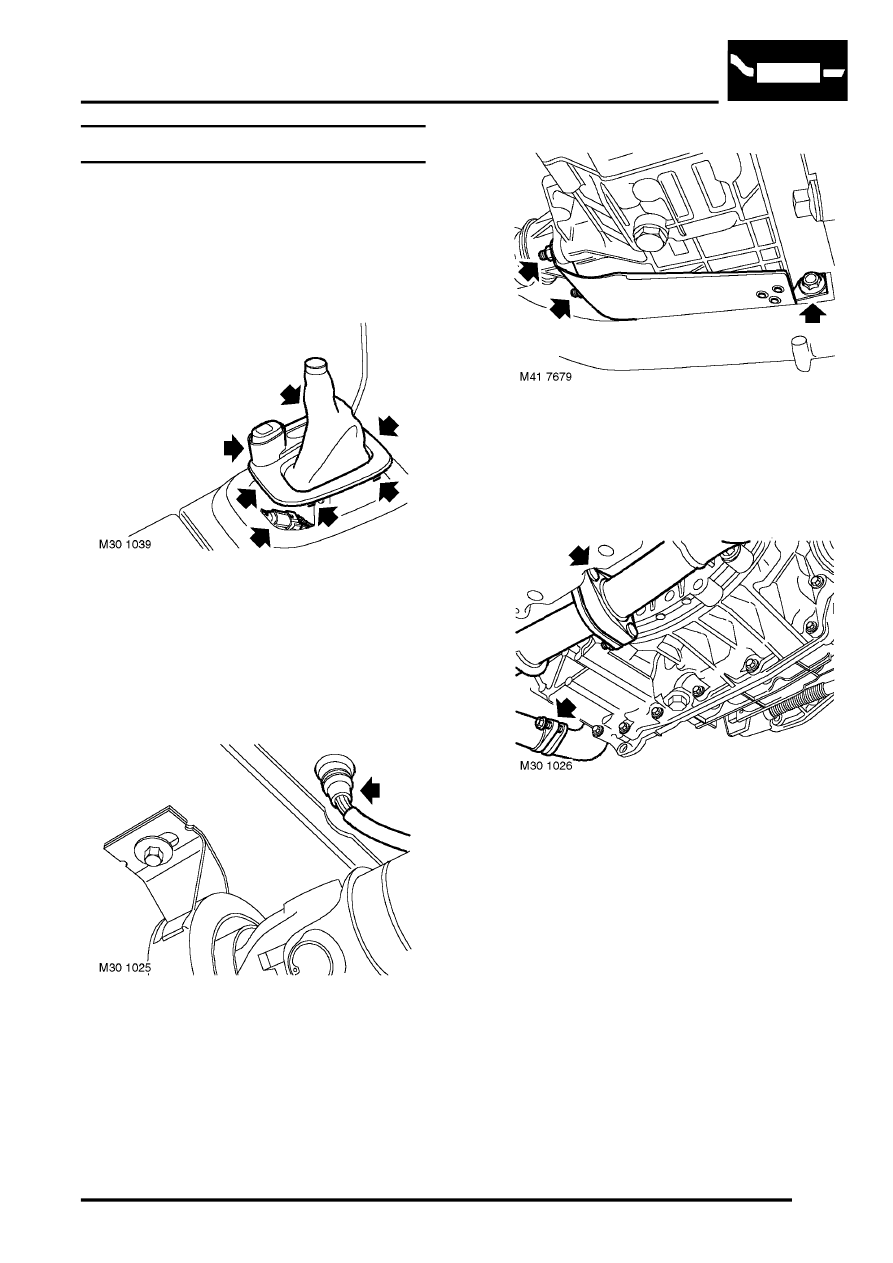 MANIFOLDS & EXHAUST SYSTEMS - K SERIES KV6
REPAIRS
30-3-1
MANIFOLDS & EXHAUST SYSTEMS - K SERIES KV6
REPAIRS
Front pipe - Non NAS
$% 30.10.09
Remove
1. Remove gear selector knob.
2. Release clips securing selector lever trim panel 
to centre console and move trim panel aside.
3. Release and disconnect post catalyst HO2S 
multiplug.
4. Remove underbelly panel.
5. Release grommet and withdraw HO2S harness 
multiplug through grommet aperture.
6. Remove nut securing exhaust heat shield to 
mounting bracket.
7. Remove 2 nuts securing heat shield to IRD 
pinion housing.
8. Remove heat shield.
9. Remove 4 nuts securing front pipe flanges to 
exhaust manifolds.
10. Release manifold flanges.
< PREV PAGE
NEXT PAGE >