< PREV PAGE
NEXT PAGE >
Freelander Service Procedures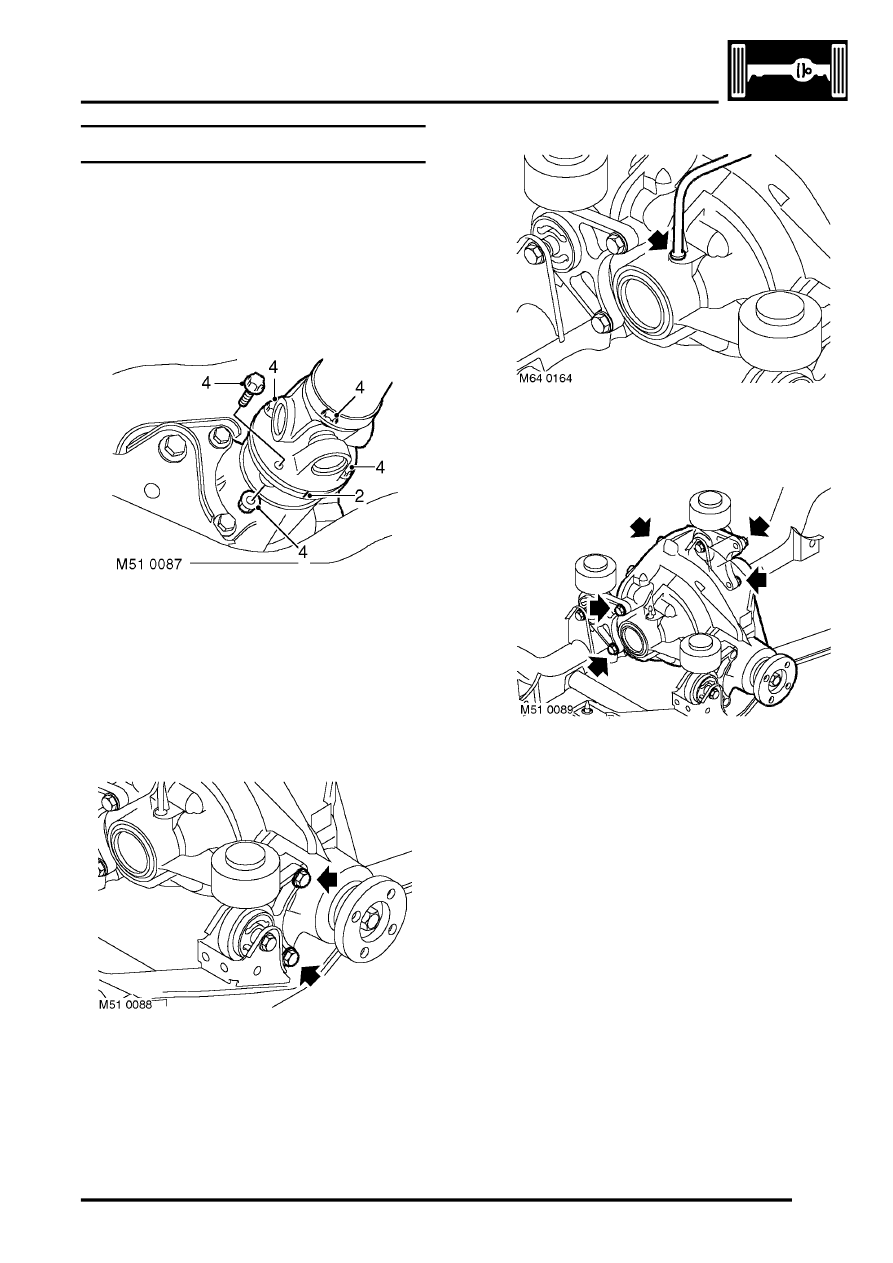 REAR AXLE & FINAL DRIVE
REPAIRS
51-1
REAR AXLE & FINAL DRIVE
REPAIRS
Differential assembly 
$% 51.15.01
Remove
1. Remove both drive shafts.
2. Reference mark rear propeller shaft for 
reassembly.
3. Position container to catch oil spillage
4. Remove 4 nuts and bolts securing propeller 
shaft to differential. Release propeller shaft and 
tie aside.
5. Support weight of differential assembly on a 
jack.
6. Remove 2 bolts securing differential to front 
mounting.
7. Depress red locking collar and disconnect 
breather pipe from differential casing.
8. Remove 4 bolts securing differential assembly 
to rear mountings.
9. With assistance, rotate differential assembly 
through 90
°
 and remove from subframe.
< PREV PAGE
NEXT PAGE >