< PREV PAGE
NEXT PAGE >
Freelander Service Procedures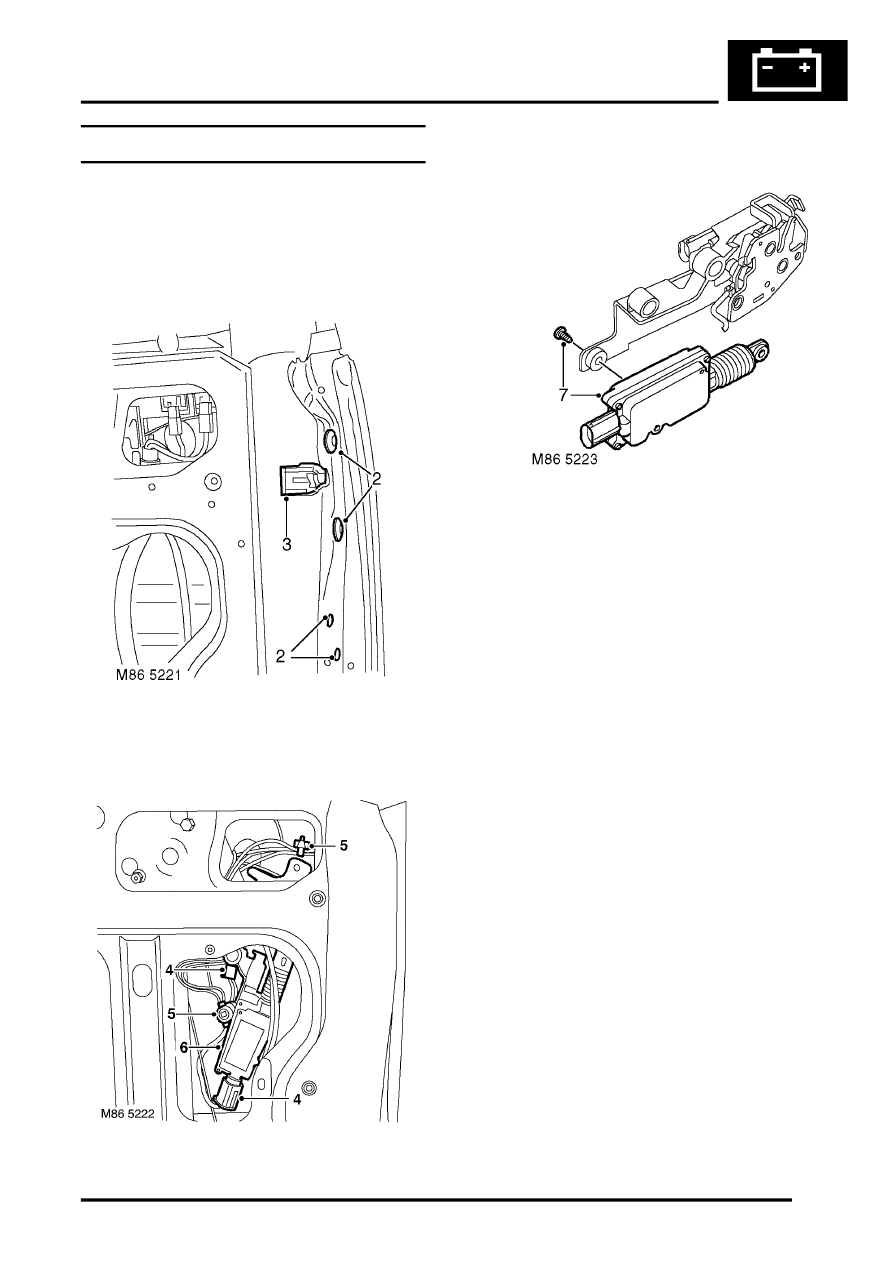 SECURITY
REPAIRS
86-4-1
SECURITY
REPAIRS
Solenoid/motor - taildoor
$% 86.26.02
Remove
1. Remove tail door plastic sheet.
 DOORS, REPAIRS, Plastic sheet - 
2. Remove 4 screws securing door latch.
3. Release door latch to access harness clips and 
multiplugs.
4. Disconnect 2 multiplugs from door latch.
5. Release 2 door harness clips from latch.
6. Remove door latch.
7. Remove screw from solenoid motor and 
remove motor from latch.
Refit
1. Position solenoid motor to latch, fit and tighten 
screw.
2. Position door latch, connect multiplugs and 
harness clips.
3. Locate door latch in position, fit and tighten 
screws.
4. Fit tail door plastic sheet.
 DOORS, REPAIRS, Plastic sheet - 
< PREV PAGE
NEXT PAGE >