< PREV PAGE
NEXT PAGE >
Freelander Service Procedures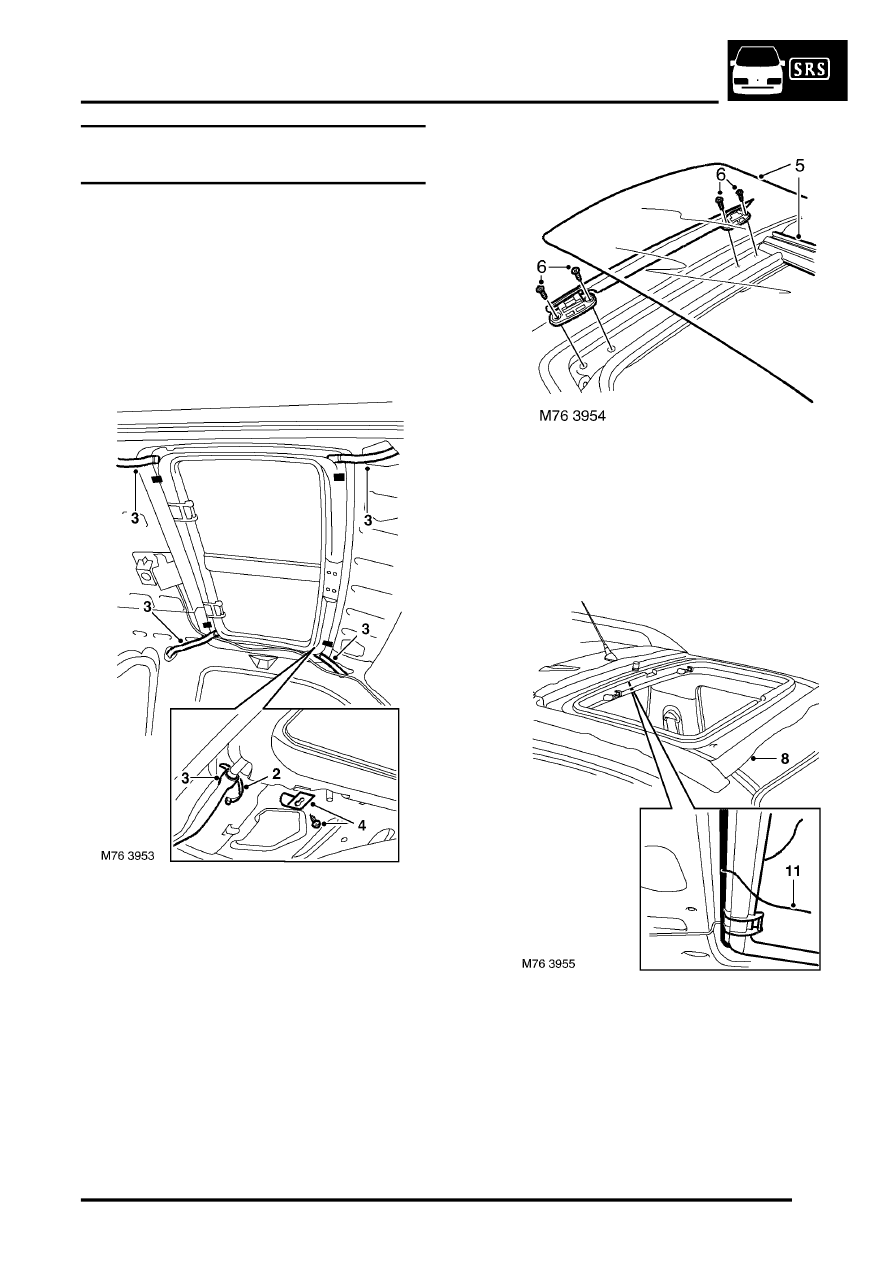 SUNROOF
REPAIRS
76-6-1
SUNROOF
REPAIRS
Sun/sliding roof - complete - front - 3 
door 
$% 76.83.01
Remove
1. Remove headlining.
WARNING: Wear protective gloves when 
handling glass, solvents and primers.
2. Remove and discard cable ties from drain 
tubes.
3. Disconnect drain tubes from sun roof.
4. Remove 4 Torx screws securing clamping 
plates and remove plates.
5. Remove glass panels and 'T' bar.
6. Remove 8 screws securing wind deflectors and 
remove wind deflectors.
7. Remove sun roof tray seal.
 SUNROOF, REPAIRS, Seal - tray - 
8. Mask up roof and sun roof aperture.
9. Cover interior of vehicle with protective sheet.
10. Make a cut through the sealer at the back of the 
sun roof, a 90
°
 bend in the cutting tool will help.
WARNING: Wear suitable eye protection 
when removing and refitting glass.
< PREV PAGE
NEXT PAGE >