< PREV PAGE
NEXT PAGE >
B3000 SE Regular Cab 4WD V6-3.0L OHV (1998)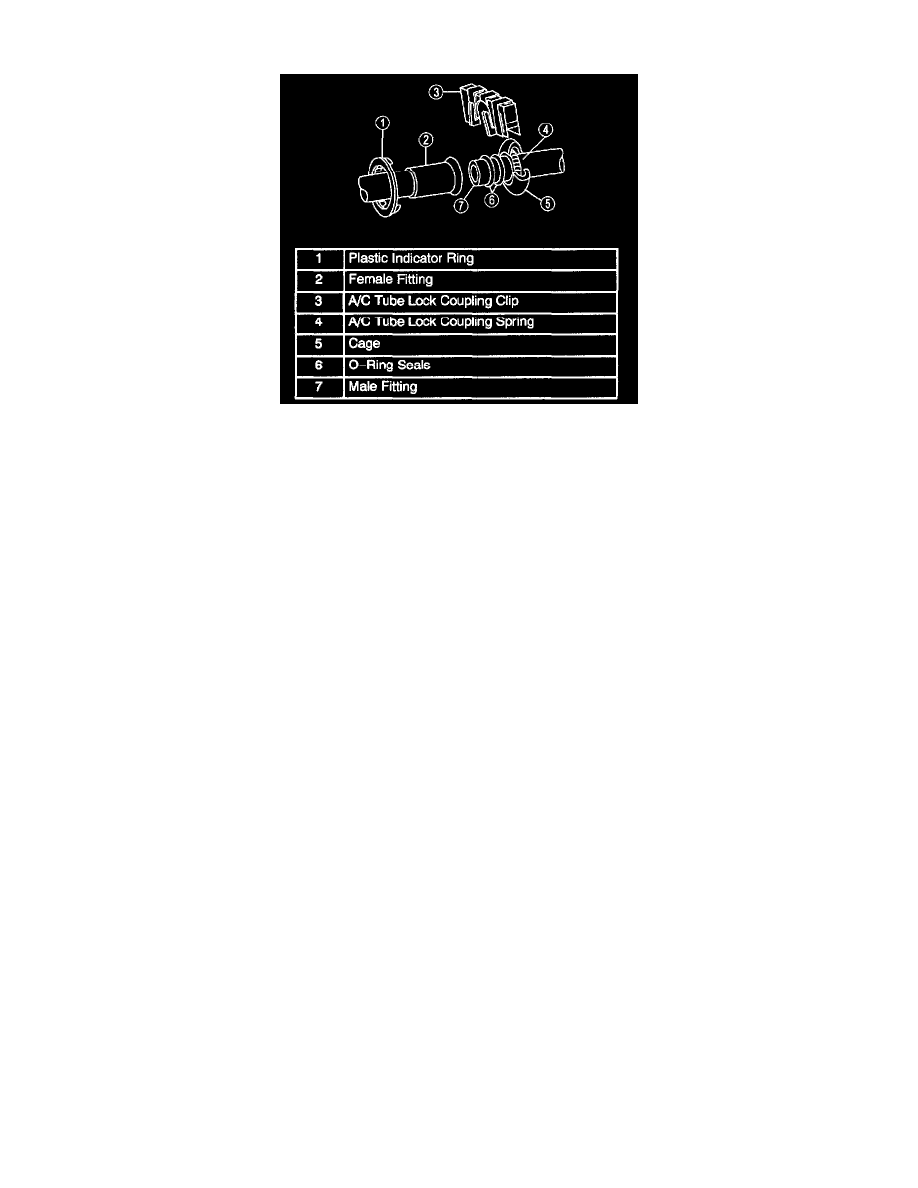 Coupler HVAC: Description and Operation
The spring lock coupling is a refrigerant line coupling held together by a garter spring inside a circular cage.
- When the coupling is connected together, the flared end of the female fitting slips behind the garter spring inside the cage of the male filling.
- The garter spring and cage then prevent the flared end of the female fitting from pulling out of the cage.
- Three O-ring seals are used to seal between the two halves of the A/C condenser core couplings, all other couplings have two O-ring seals.
- These O-ring seals are green in color and are made of special material.
- Use only the green O-ring seals for the spring lock coupling.
- A plastic indicator ring is used on the spring lock couplings of the A/C evaporator core to indicate, during vehicle assembly, that the coupling is
connected. Once the coupling is connected, the indicator ring is no longer necessary but will remain captive by the coupling near the cage opening.
- The indicator ring may also be used during service operations to indicate connection of the coupling.
- An A/C tube lock coupling clip may be used to secure the coupling but is not required.
< PREV PAGE
NEXT PAGE >