< PREV PAGE
NEXT PAGE >
CLK 55 AMG (208.374) V8-5.5L (113.984) (2001)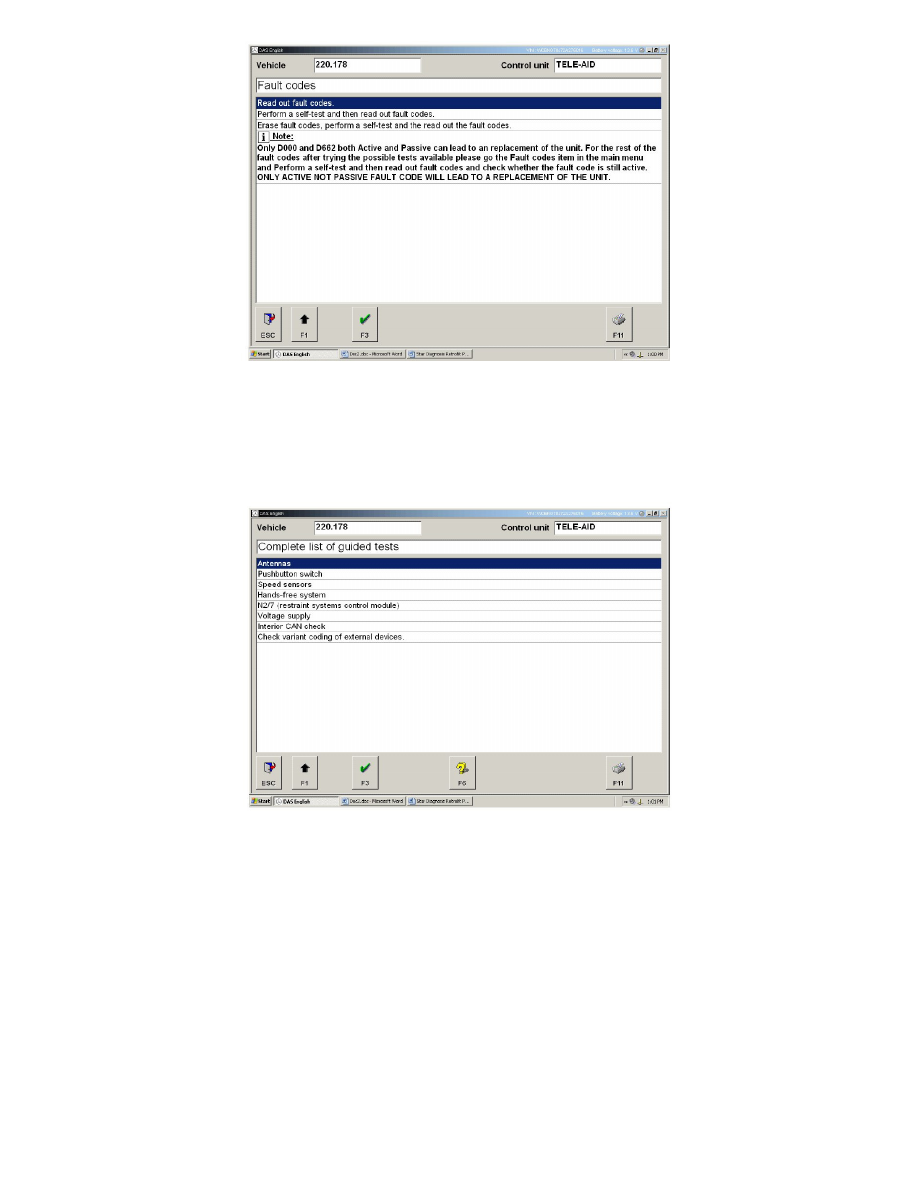 -
Please check the fault codes of the airbag module and erase the fault code "Fault in communication with the Tele Aid control module or there
is a cable fault" if present. Use the path below.
Cars->Class Selection ->Model Series Selection-> Engine Selection -> Main Groups-> Control Units->Body ->Air Bag-> Fault Codes.
-
Manually check and correct the variant coding of some external devices for Tele Aid functions for proper functioning of all the Tele Aid features. 
This variant coding check is available as one of the guided tests for Tele Aid in the "List of Guided Tests" menu.
< PREV PAGE
NEXT PAGE >