< PREV PAGE
NEXT PAGE >
Sable V6-183 3.0L DOHC VIN S MFI (1997)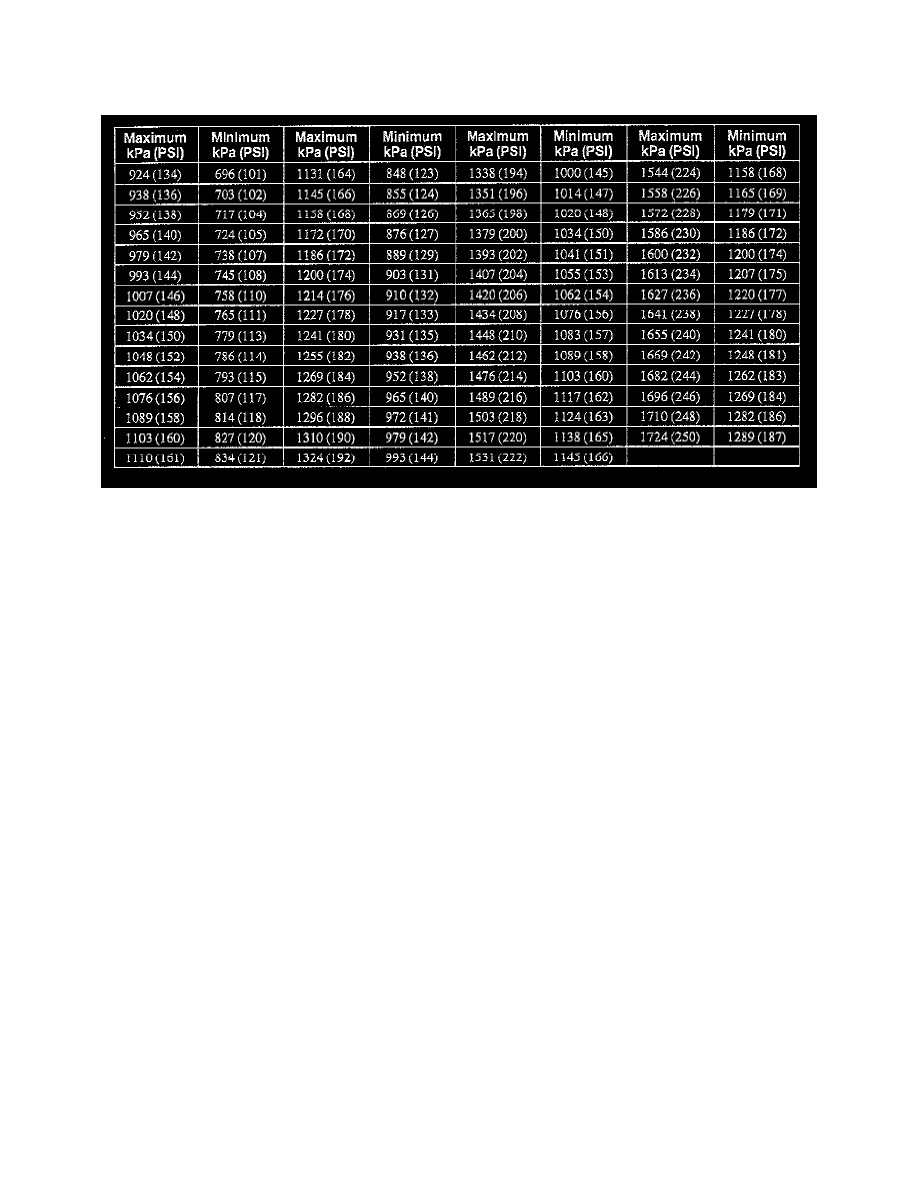 Compression Check: Testing and Inspection
Compression Test
DESCRIPTION 
Before performing the Engine Compression Test, check the battery and oil. The battery must be fully charged, in good condition and properly
connected. If the battery is not fully charged, recharge or replace it. Make sure oil in crankcase is of the correct viscosity and at proper level. The
engine must be at normal operating temperature and the throttle valve must be fully open.
COMPRESSION GAUGE CHECK 
1. RUN the engine until normal operating temperature is reached.
2. Turn the engine OFF.
3. Remove the spark plugs.
4. Set the throttle in wide-open position.
5. Install auxiliary starter switch in starting circuit.
6. Install Rotunda Compression Tester 164-R0250 or equivalent, tightly in the spark plug hole.
NOTE: The engine MUST be at normal operating temperature and the throttle valve must be fully open.
7. With ignition switch OFF, using auxiliary starter switch, crank engine a minimum of five compression strokes and record the highest reading. Note
the approximate number of compression strokes required to obtain the highest reading.
NOTE: Normally, the first compression stroke will run the gauge indicator needle a considerable distance up the scale. Succeeding strokes will
raise it more until the highest level is shown (this will require at least four or five compression strokes).
8. Record the highest reading.
9. Repeat Steps 6-8 above for each cylinder.
COMPRESSION READINGS - INTERPRETING 
Examine and compare the readings for all of the cylinders. Pressure variation between the highest and lowest cylinders should be within 75
percent of one another. See Example Readings chart. The chart shows maximum compression readings and their corresponding 75% minimums.
Variations between cylinders will have a greater effect on engine performance than overall readings that are even but slightly below specifications.
Retest/Pinpoint test 
If one or more cylinders reads low, squirt approximately one tablespoon of clean engine oil meeting Ford specification WSS-M2C153-F on top of
the pistons in the low-reading cylinders. Repeat compression pressure check on these cylinders. Crank the engine for a few extra compression
strokes and watch the gauge.
-
If the compression goes up 10% or more, worn piston rings are indicated.
-
If the addition of the oil produces no significant change, valve trouble, a broken piston, or a blown head gasket is probably causing the low
reading.
Low/Slow Readings 
< PREV PAGE
NEXT PAGE >