< PREV PAGE
NEXT PAGE >
Pickup 2WD L4-2350cc 2.4L SOHC 8 Valve (1996)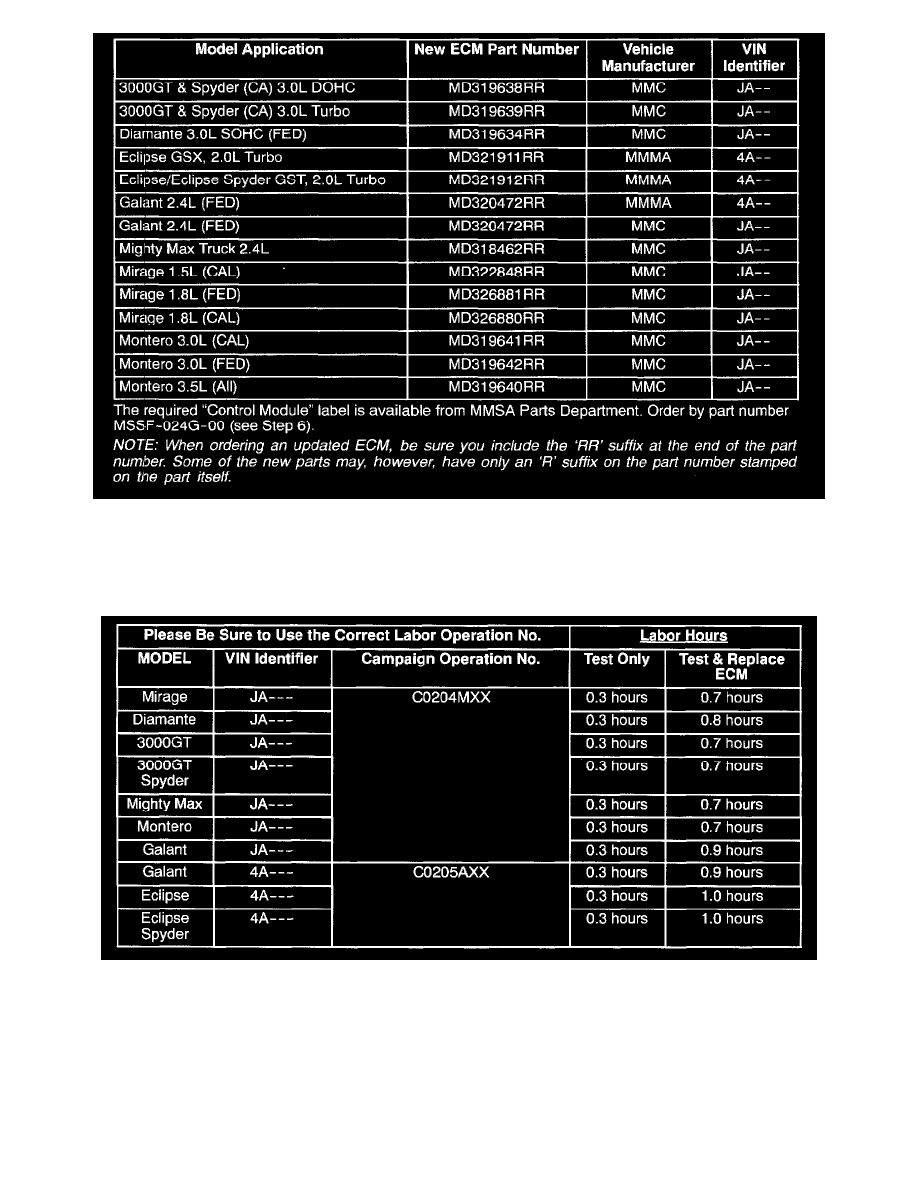 PARTS INFORMATION
Use the genuine Mitsubishi Part listed below.
WARRANTY INFORMATION
Claims for this campaign must be entered as Recall Type "C" claims on your Diamond Network Service Menu. Sample claim screens are shown.
MIL "Command ON" Test or Test & Repair (ECM Replace)
Warranty Coverage: Emissions, 8 years/80,000 miles. 
Special Warranty Information: Normal warranty procedures apply.
Procedure
< PREV PAGE
NEXT PAGE >