< PREV PAGE
NEXT PAGE >
PB 150 V8-318 5.2L VIN T 2-BBL (1983)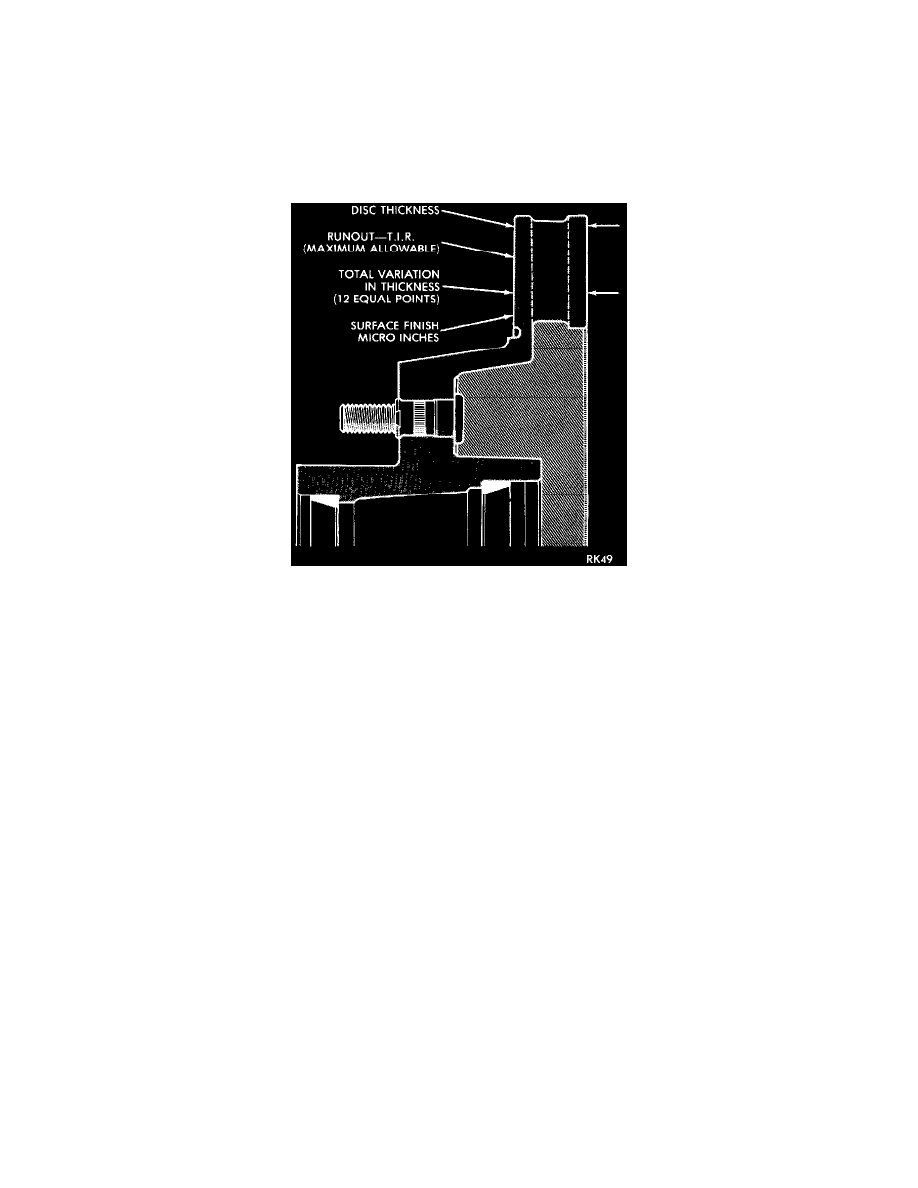 -
If the rotor surface is deeply scored or warped or there is a complaint of brake roughness the rotor should be refaced.
When refacing a disc brake rotor the required TIR (Total Indicator Reading) and thickness variation MUST BE MAINTAINED. 
CAUTION:  If the disc is not mounted properly the runout will be worse after refacing than before refacing. Extreme care in the operation of rotor
turning equipment is required.
-
The use of a double straddle cutter which machines both sides of the disc at the same time is mandatory.
-
When mounting the disc on the lathe strict attention to the manufacturer's instructions is required. 
-
The collets, shafts and adaptors on the lathe and the bearing cups in the rotor MUST be clean and free from any chips or contamination. 
Fig 3  Disc Measurement Points
DO NOT reface a disc brake rotor more than 0.030 inch less than the original disc minimum thickness. Reface both sides of rotor, not exceeding 
0.030" total. 
All rotors (disc) will show marking of minimum allowable thickness cast on the un-machined surface. This marking includes 0.030 inch
(0.762mm) allowable rotor wear beyond the recommended 0.030 inch (0.762mm) of disc refacing.
Example:
-
Minimum Allowable Thickness 0.940 (23.8mm)
-
Allow for Wear 0.030 (0.762mm)
-
Do Not Reface Beyond 0.970 (24.6mm)
< PREV PAGE
NEXT PAGE >