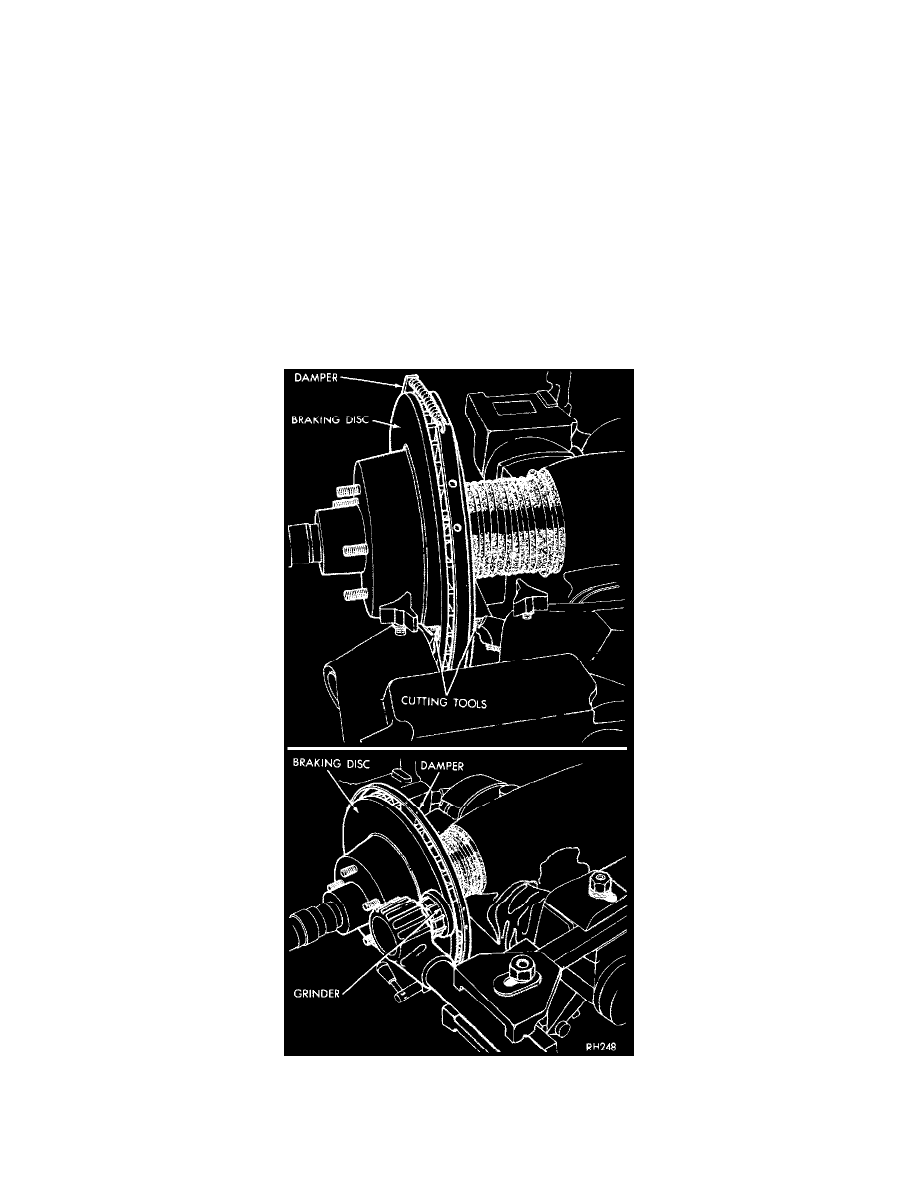 Brake Disc: Service and Repair
Rotor Refinishing
CAUTION:  Servicing of disc brakes is extremely critical due to the close tolerances required in machining the brake disc to insure proper brake
operation.
Tolerance and Precision
The maintenance of these close controls on the friction surfaces is necessary to prevent brake roughness. 
In addition, the surface finish must be non-directional and maintained at a micro-inch finish. 
-
This close control of the rubbing surface finish is necessary to avoid pulls and erratic performance and promote long lining life and equal
lining wear of both left and right brakes.
In light of the foregoing remarks, refinishing of the rubbing surfaces should not be attempted unless precision equipment, capable of measuring in
micro-inches (millionths of an inch) is available.
Resurfacing Braking Disc
This operation can be used when the disc surface is rusty or has lining deposits. A sanding disc attachment will remove surface contamination
without removing much material. It will generally follow variations in thickness which are in the disc.
Fig 2 Refacing Brake Disc
Refacing Braking Disc
Rotors do not have to be refaced every time a disc brake is relined.