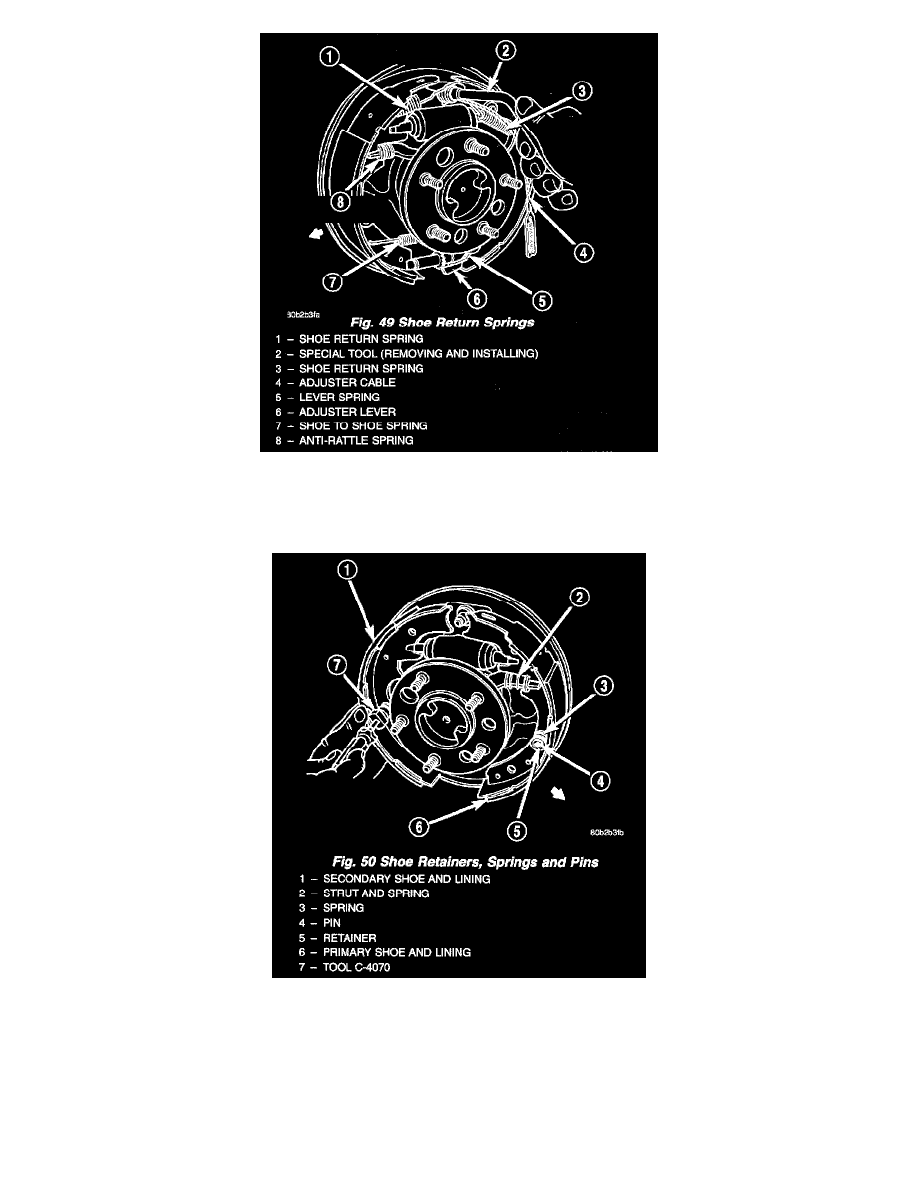 13. Install shoe-to-shoe spring between shoes. 
14. Engage primary shoe first with coil forward, opposite adjuster lever.
15. Install adjusting lever spring over pivot pin on shoe web. Install adjusting lever under spring and over pivot pin. Slide lever slightly rearward to
lock in position.
16. Using Tool C-4070, or equivalent, install shoe retaining nails, retainers and springs.
17. Thread adjuster cable over guide and hook end of overload spring in lever. 
-
Be sure eye of cable is pulled tight against anchor and in a straight line with guide.