< PREV PAGE
NEXT PAGE >
PB 150 V8-318 5.2L VIN T 2-BBL (1983)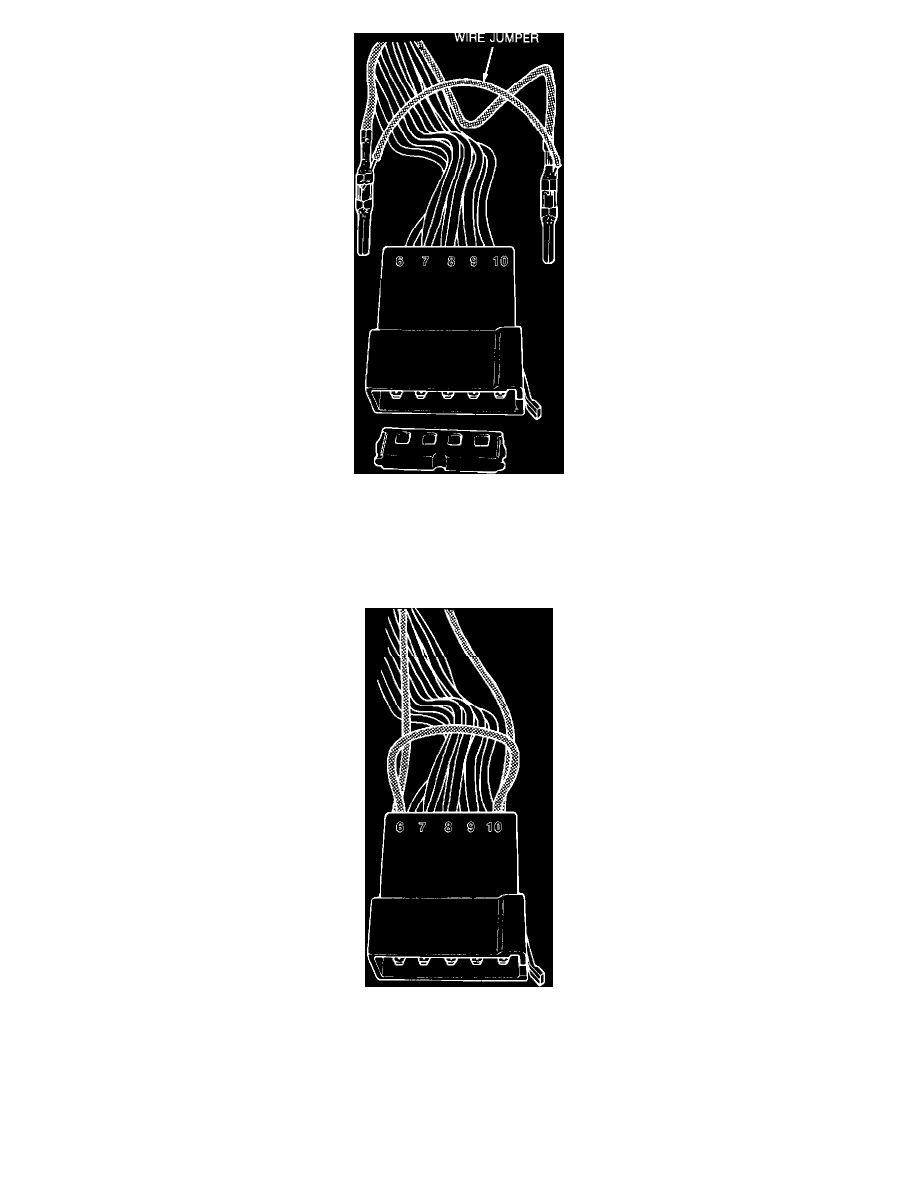 FIGURE 3
D.
Prepare a jumper wire by cutting a 3-1/4 inch piece of insulated 22 or 24 gage wire and strip 1/2 inch of the insulation from both ends.
E.
Using a good rosin core solder, solder one end of the jumper to pin 6, the other end to pin 10. Be sure that the connection is small enough that
the pins can be reinserted into the connector (Figure 3).
FIGURE 4
F.
Insert the pins back into the proper positions in the connector. Push them in until you hear them lock into place (Figure 4).
G.
Insert the pin spacer (removed in Step A) into the connector and reinstall the travel computer into the cluster.
3.
If the above modification does not work, electrical damage has occurred to the computer before the jumper was added. It will be necessary to
replace the computer to correct the condition. The replacement computer will not require any modifications.
< PREV PAGE
NEXT PAGE >