< PREV PAGE
NEXT PAGE >
PB 150 V8-318 5.2L VIN T 2-BBL (1983)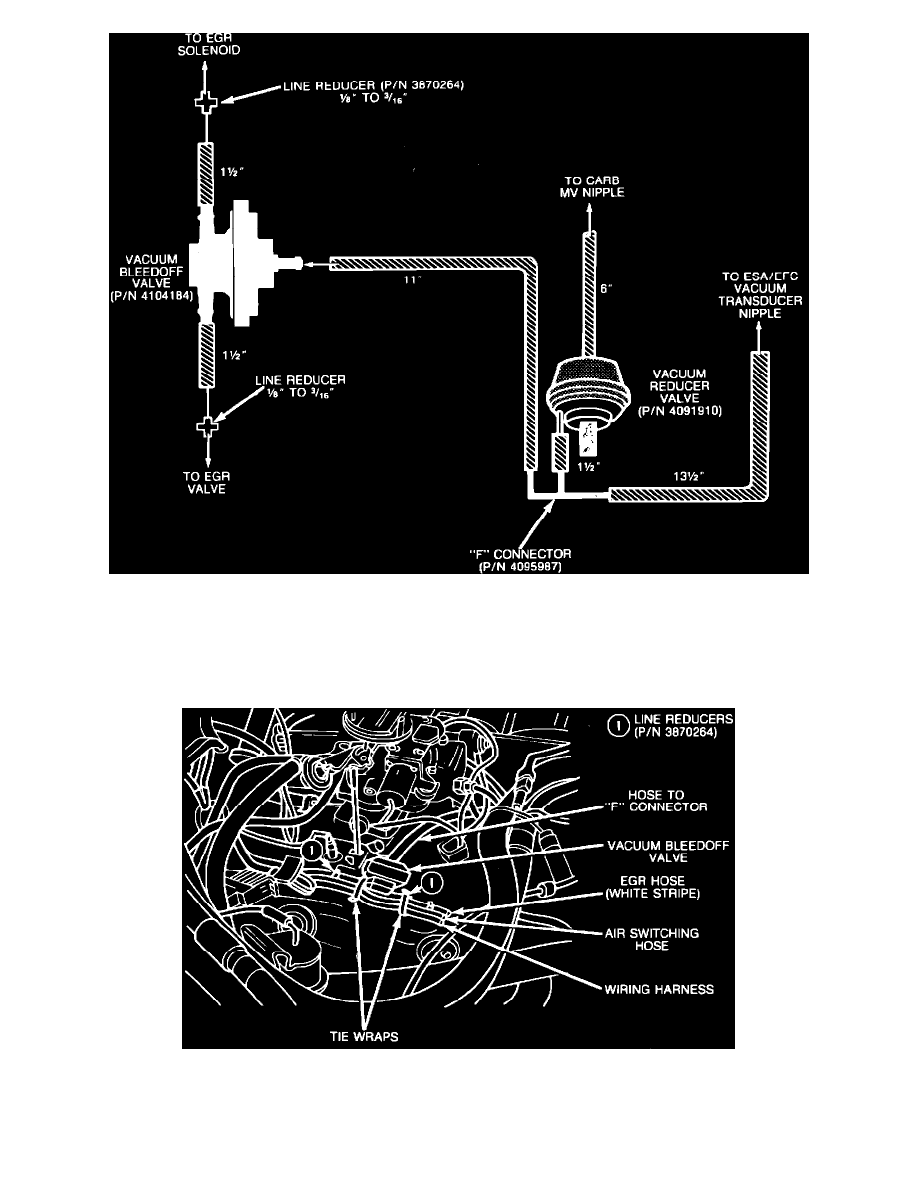 FIGURE 1 - Overlay Harness
5.
Make an overlay harness using four pieces of the cut hose; 1-1/2", 6", 11", and 13- 1/2". The "F" Connector, PN 4095987, and Vacuum Reducer
Valve, PN 4091910, will also be used to make up this harness (Figure 1).
6.
Attach the remaining two 1-1/2" pieces of hose, the Vacuum Bleedoff Valve, PN 4104184, and two Hose Reducers PN 3870264 (Figure 1).
FIGURE 3 - Installation Procedure
7.
Locate the white striped EGR hose on the right (passenger) side of engine. At a suitable location, cut out a 4" long section of the white striped
EGR hose. Insert the vacuum bleedoff valve and hose reducer assembly made in Step 6. Use two of the supplied tie wraps to secure vacuum
bleed-off assembly to the air switching hose and wiring harness bundle (Figure 3).
< PREV PAGE
NEXT PAGE >