< PREV PAGE
NEXT PAGE >
PB 150 V8-318 5.2L VIN T 2-BBL (1983)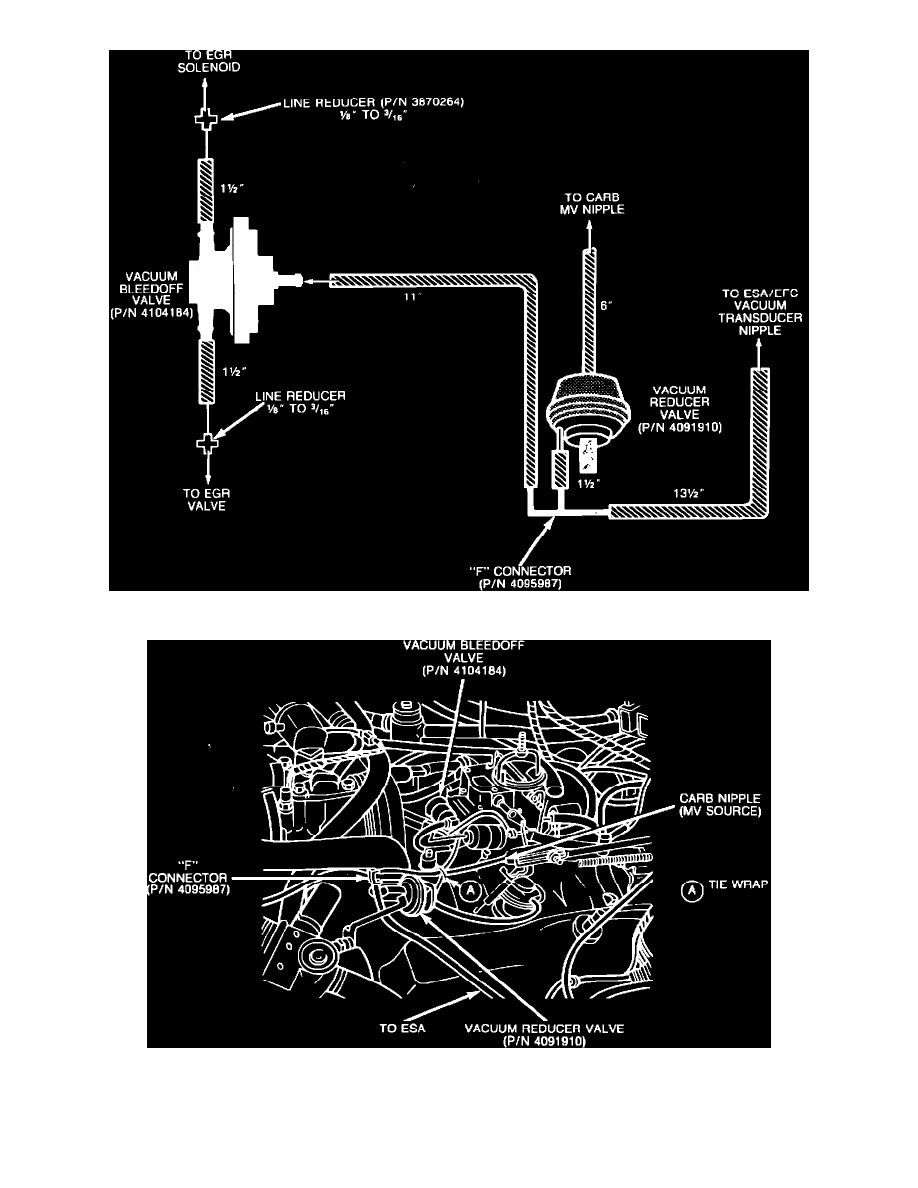 FIGURE 1 - Overlay Harness
FIGURE 2 - Hose Routing
8.
Remove and discard the vacuum hose from the carburetor nipple to ESA/EFC vacuum transducer. Install the overlay harness made in Step 5
referring to Figures 1 and 2 for correct hose routing. Attach the 11" hose to the vacuum bleed-off valve installed in Step 7. Connect the 6" long
hose to the carburetor vacuum nipple.
< PREV PAGE
NEXT PAGE >