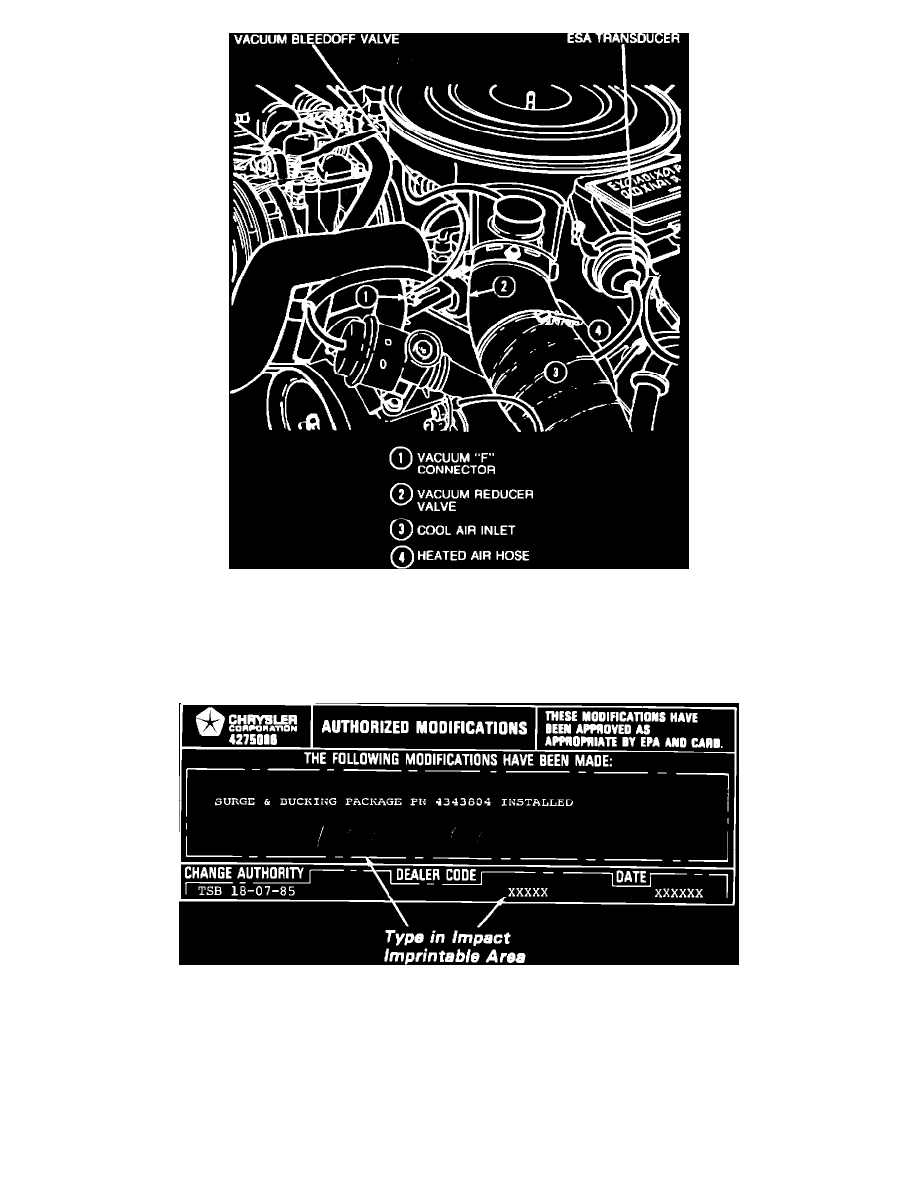 FIGURE 4 - Correct Hose Routing
10.
With the air cleaner in place, route the 13-1/2" vacuum hose from the "F" connector to the ESA/EFC transducer. Route under the air snorkel then
between the fresh air inlet and heated inlet air hose to the ESA/EFC transducer (Figures 1 and 4).
11.
Reinspect all vacuum lines to ensure connections are complete and tight and that lines are not crimped and are routed correctly.
FIGURE 5
12.
Type Authorized Modification Label, PN 4275086, as shown in Figure 5.
13.
On California vehicles clean existing hose routing label and attach new hose routing label, PN 4179846, over original label.
POLICY:
Reimbursable within the provisions of the warranty
TIME ALLOWANCE:
Labor Operation No.
14-39-84-90 ...........................    
1.2 Hrs.