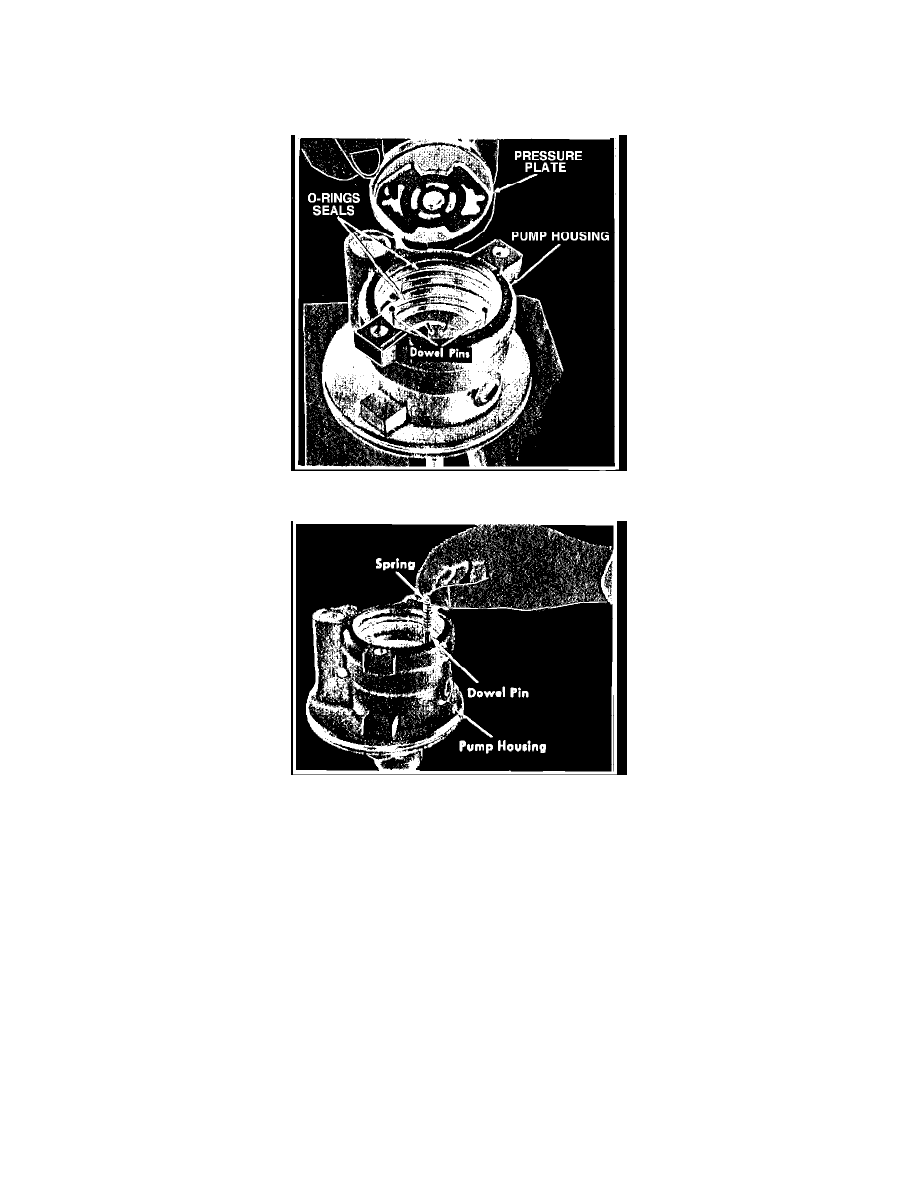 4. Place pump housing on work bench as shown and install two pump ring dowel pins in bore of housing.
5. Install drive shaft in housing, making sure shaft seats properly.
6. Install pump ring in housing over two dowel pins with rotation arrow on ring to rear of pump housing.Arrow on outer edge of pump ring points
in direction of pump rotation (counterclockwise when viewed from rear of pump).
7. Install rotor vanes in slots of pump rotor, with radius edge of vanes toward outside of rotor.
Fig. 8 Installing pressure plate
Fig. 9 Installing pressure plate springs
8. Position pump housing on two wood blocks and push parts down into place as shown.
9. Lubricate outside diameter and chamfer of pressure plate with Vaseline to insure against damage to Of-ring seals in housing. Then install pressure
plate in housing over dowel pins.Ported face of pressure plate goes toward pump ring.
10. Using a 2 3/4 inch diameter sleeve to apply pressure to outer edge of pressure plate only, press pressure plate into seat. Pressure plate will
travel about 1/16 inch to seat. Do not press or hammer on center of pressure plate as to do so will cause permanent distortion resulting in
pump failure.
11. Install two pressure plate springs, one over each dowel pin in pump housing.