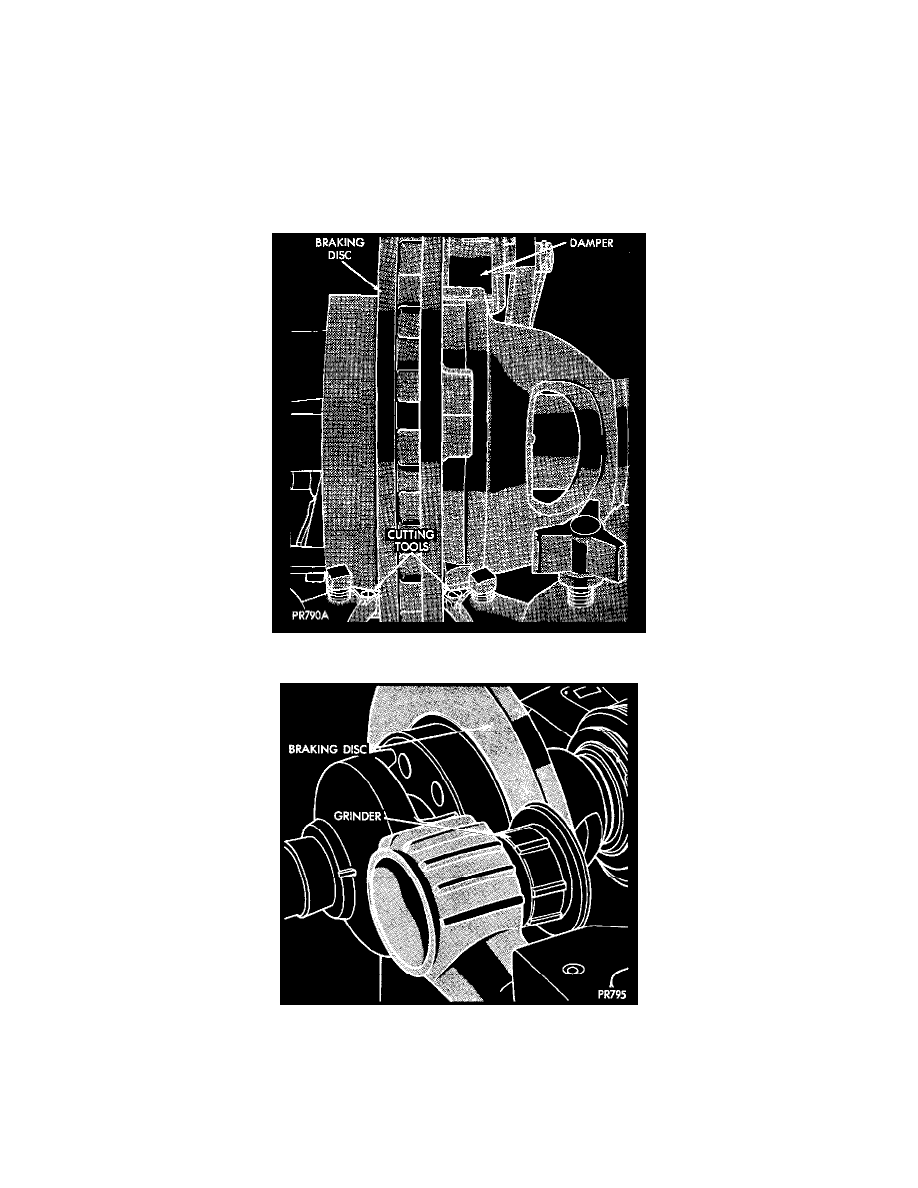 Brake Rotor/Disc: Service and Repair
Rotor Machining
Overview
Caution:  ONLY the front rotors on this vehicle can be machined. The rear rotors used on this vehicle are made from an aluminum silica carbide
alloy. This aluminum alloy is extremely hard and cannot be properly machined using commercially available brake rotor machining equipment. The
braking surface of the rear rotor will be damaged, rendering the rotor unusable, if an attempt is made to machine it. If a rear rotor exhibits a condition
that requires the braking surface to be machined, the rotor must be replaced.
Brake Rotor Machining Procedure (Front) 
Any servicing of the front rotor requires extreme care to keep the rotor to within service tolerances to ensure proper brake action.
Refacing Brake Rotor
Fig 7  Refacing Brake Disc -- Final Finish
If the braking surface of the front rotor is deeply scored or warped, or there is a complaint of brake roughness or brake pedal pulsation, the front rotor
should be resurfaced, refaced, or replaced.