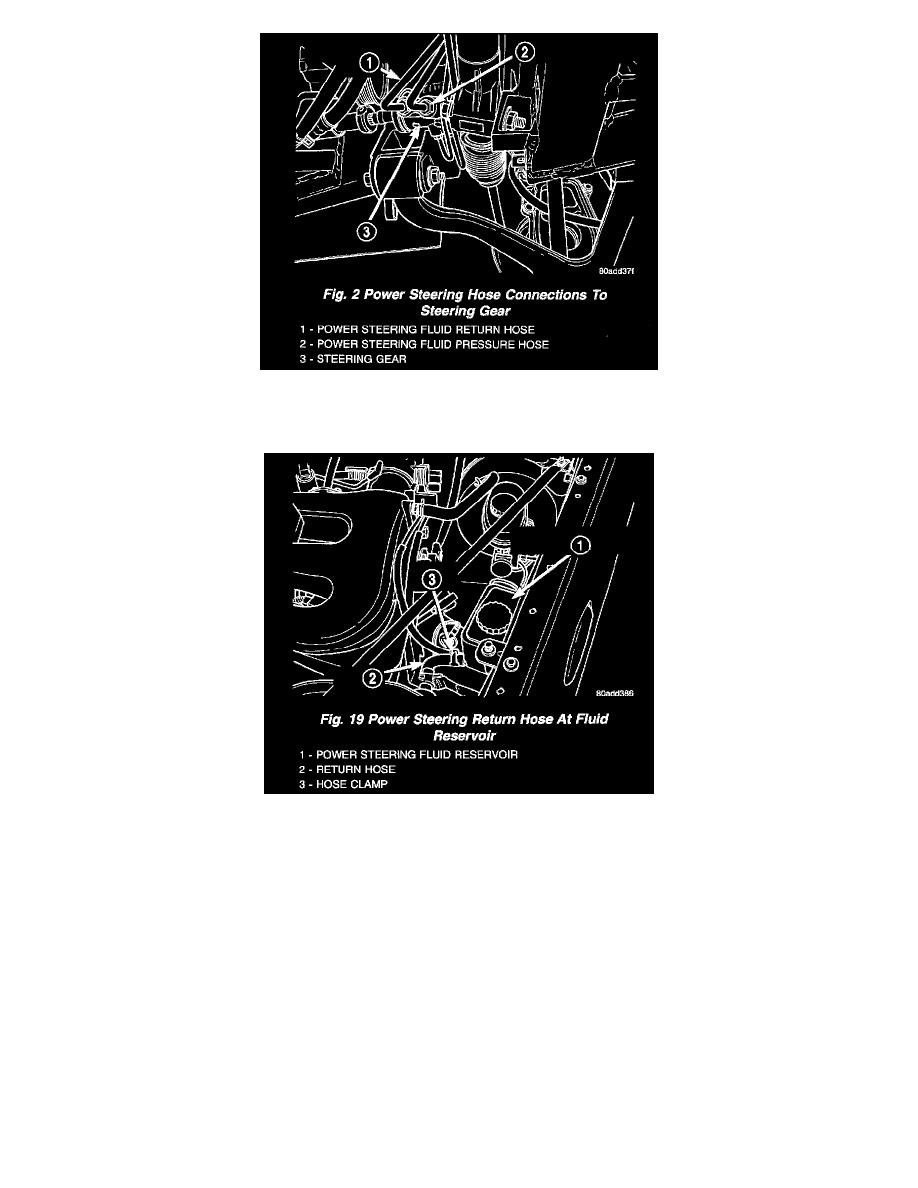 7. Be sure power steering hoses do not contact any areas that could cause abrasion to the hose, then tighten the tube nut to a torque of 29 Nm (252
inch lbs.).
8. Lower vehicle.
9. Install power steering fluid return hose on the nipple in power steering fluid reservoir.
NOTE:  When installing hose clamp on return hose be sure clamp is installed on hose past the upset bead on reservoir nipple.
10. Install hose clamp on power steering fluid return hose at fluid reservoir.
CAUTION:  Do not use automatic transmission fluid in power steering system. Only use Mopar (R) Power Steering Fluid or equivalent.
11. Fill power steering pump reservoir to correct fluid level.
12. Start the engine and let run for a few seconds, then turn the engine off.
13. Add fluid if necessary. Repeat the above procedure until the fluid level remains constant after running the engine.
14. Raise front wheels of vehicle off the ground.
15. Start the engine. Slowly turn the steering wheel right and left, lightly contacting the wheel stops. Then turn the engine off.
16. Add power steering fluid if necessary.
17. Lower the vehicle and turn the steering wheel slowly from lock to lock.
18. Stop the engine. Check the fluid level and refill as required.
19. If the fluid is extremely foamy, allow the vehicle to stand a few minutes and repeat the above procedure.
20. Check for leaks at all hose connections.