< PREV PAGE
NEXT PAGE >
Prowler V6-3.5L VIN G (1999)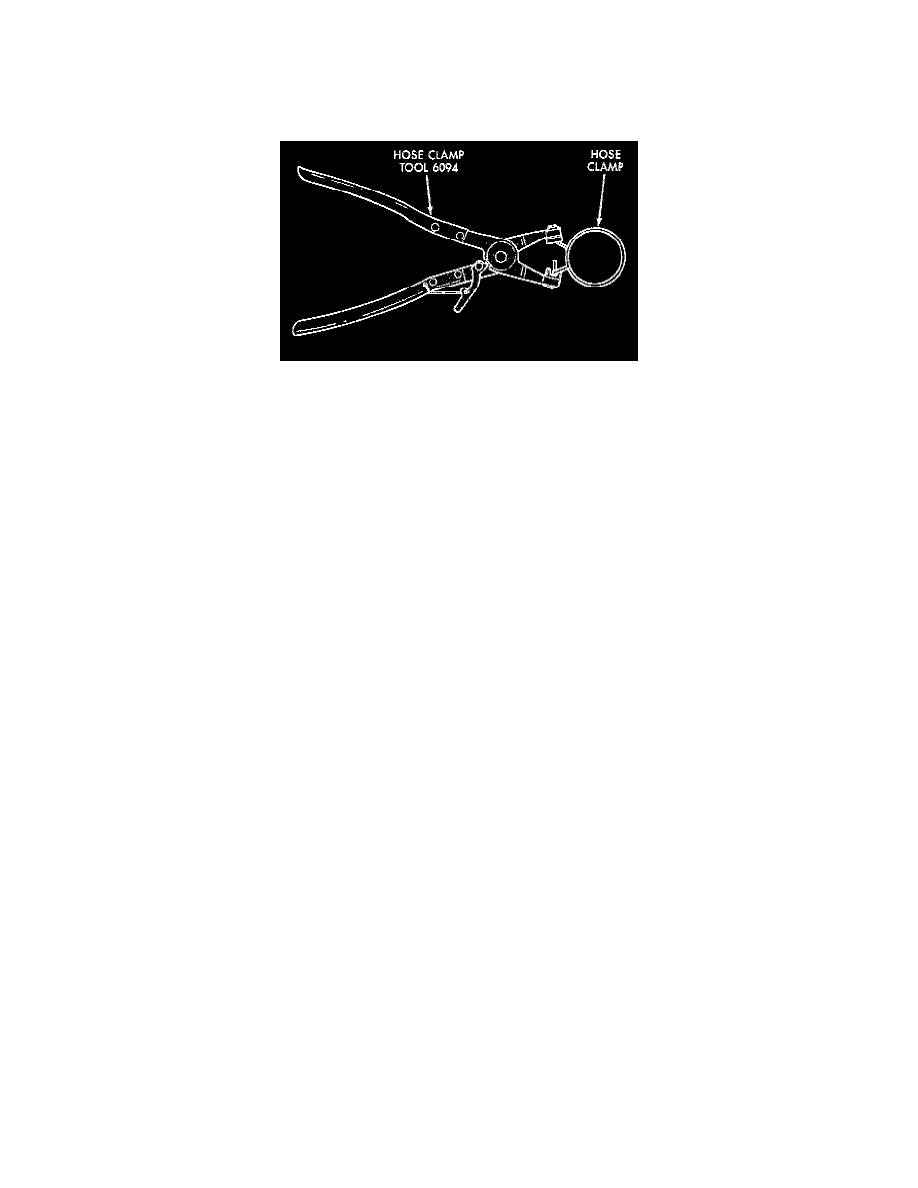 Radiator Hose: Description and Operation
WARNING: IF VEHICLE HAS BEEN RUN RECENTLY, WAIT 15 MINUTES BEFORE WORKING ON VEHICLE. RELIEVE
PRESSURE BY PLACING A SHOP TOWEL OVER THE CAP AND WITHOUT PUSHING DOWN ROTATE IT
COUNTERCLOCKWISE TO THE FIRST STOP ALLOW FLUIDS TO ESCAPE THROUGH THE OVERFLOW TUBE AND WHEN
THE SYSTEM STOPS PUSHING OUT COOLANT AND STEAM AND PRESSURE DROPS. 
Hose Clamp Tool
The hoses are removed by using constant tension clamp pliers to compress hose clamp.
A hardened, cracked, swollen, severely abraded, or restricted hose should be replaced. Do not damage radiator inlet and outlet when loosening hoses.
Radiator hoses should be routed without any kinks and indexed as designed. The use of molded hoses is required.
Spring type hose clamps are used in all applications. If replacement is necessary, replace with the original Mopar(R) equipment spring type clamp.
CAUTION:  Use of general purpose pliers can bend the clamps to an out-of-round condition. Resulting in a loss of clamping strength.
< PREV PAGE
NEXT PAGE >