< PREV PAGE
NEXT PAGE >
Prowler V6-3.5L VIN G (1999)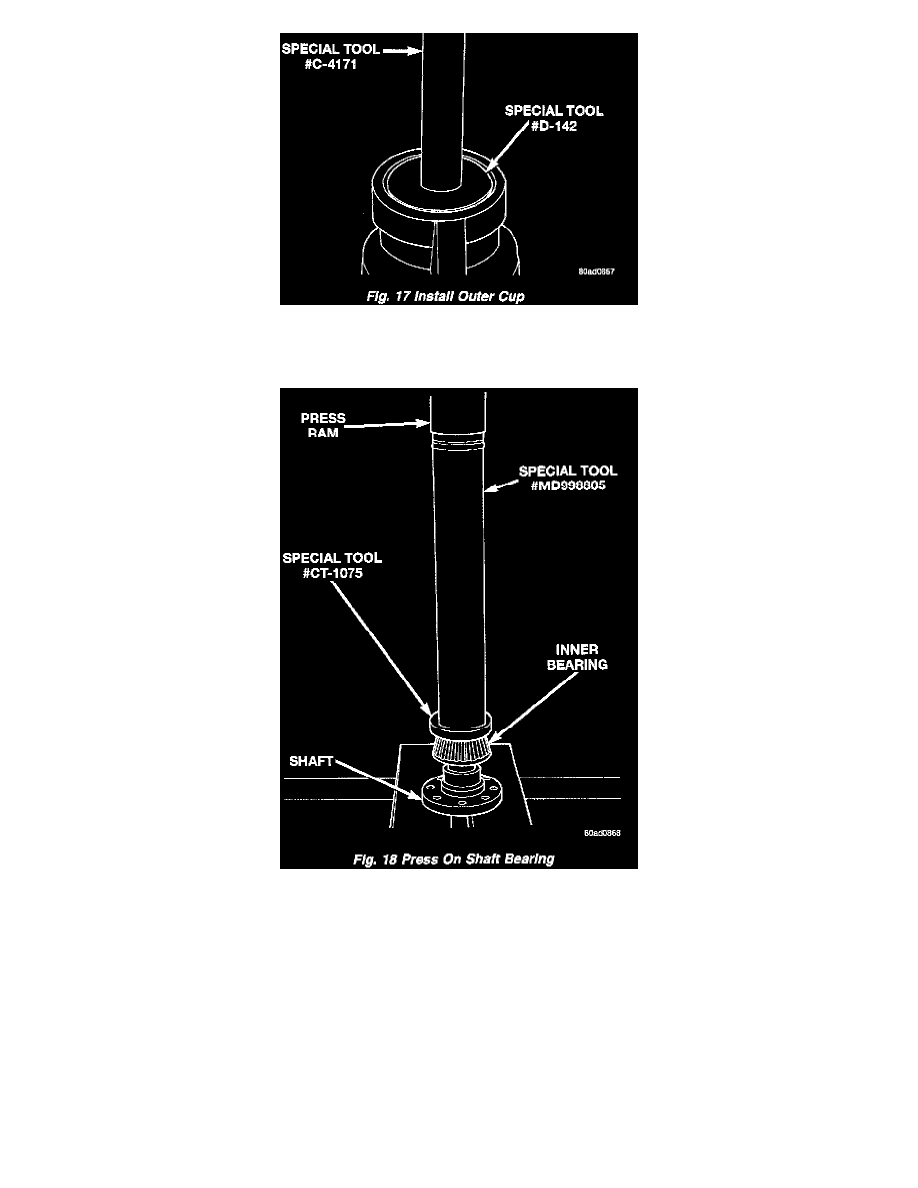 Fig. 17
2. Install outer bearing cup using Special Tool # D-142 installer, and C-4171 driver (Fig. 17).
Fig. 18
3. Install new inner bearing to shaft using Special Tool # CT-1075 adapter, and MD998805 driver. Press on new bearing in shop press (Fig. 18).
4. Install new crush sleeve.
5. Lightly lubricate bearing and install shaft into housing.
6. Lightly lubricate and install outer bearing onto shaft in housing.
7. Position flange onto shaft and align shaft splines to flange.
< PREV PAGE
NEXT PAGE >