< PREV PAGE
NEXT PAGE >
Prowler V6-3.5L VIN G (1999)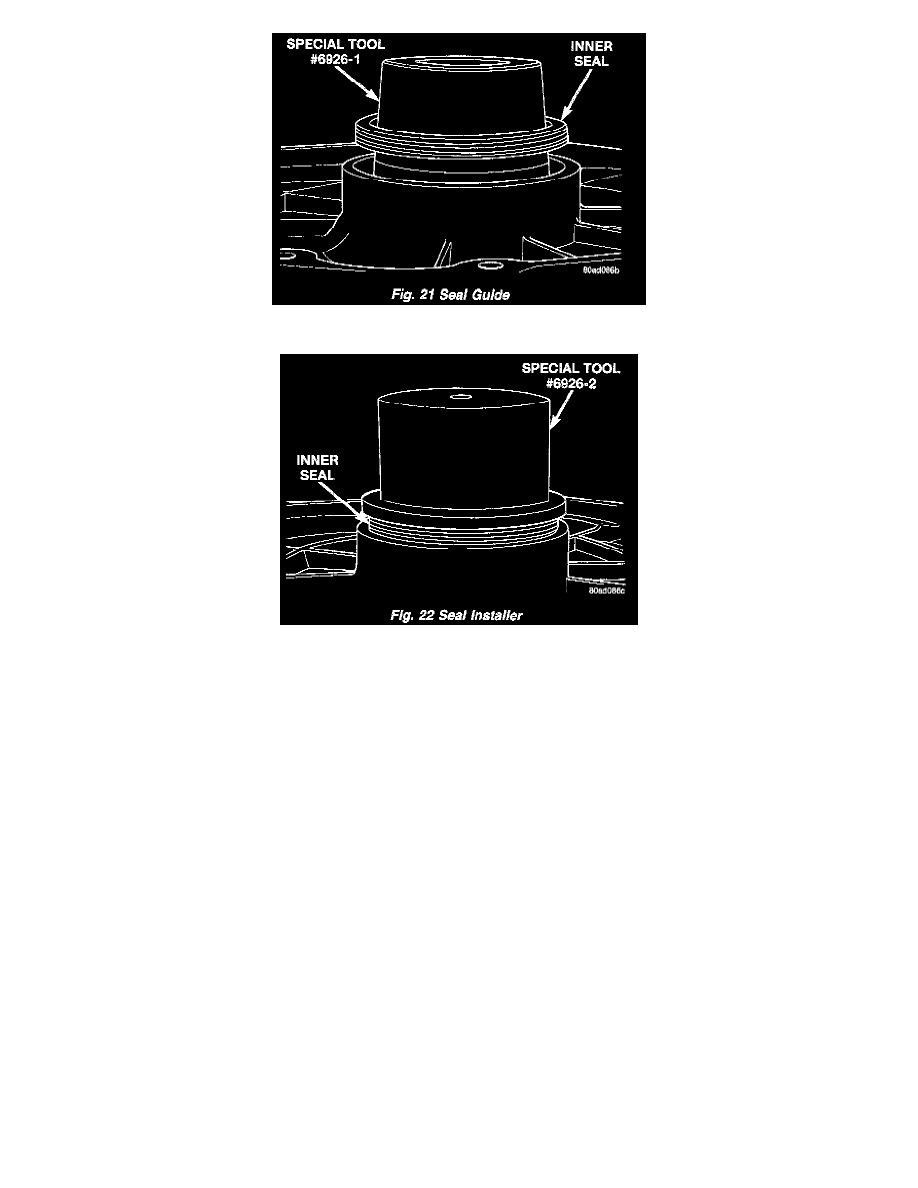 Fig. 21
Fig. 22
17. Install new seal at flex plate end using Special Tool # 6926-1 guide, and 6926-2 installer (Fig. 21) (Fig. 22).
18. Install flex plate and backing plate.
19. Install drain plug.
Cleaning and Inspection
Wash components with cleaning solvent and dry with compressed air. Do not steam clean.
Wash bearings with solvent and towel dry, or dry with compressed air. DO NOT spin bearings with compressed air. Cup and Bearings must be replaced
as sets only.
< PREV PAGE
NEXT PAGE >