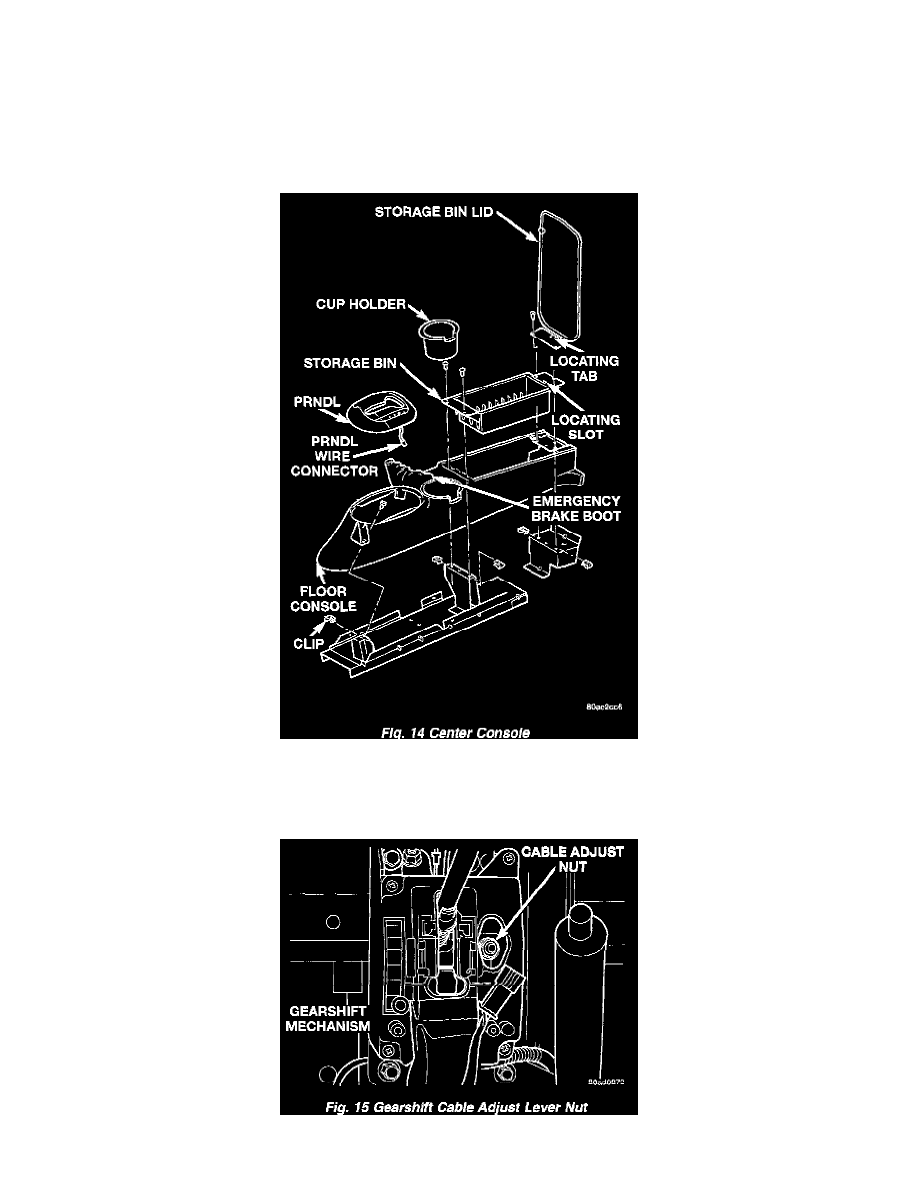 Shift Cable: Service and Repair
REMOVAL
1. Place parking brake in the up position.
2. Place gearshift in the Autostick position.
3. Remove gearshift set screw.
4. Using a trim stick, disengage gearshift bezel from lower console.
5. Disconnect bezel lamp connector.
6. Remove front console retaining screw.
Fig. 14
7. Open console bin cover and remove console retaining screws (Fig. 14).
8. Carefully remove console from vehicle.
Fig. 15