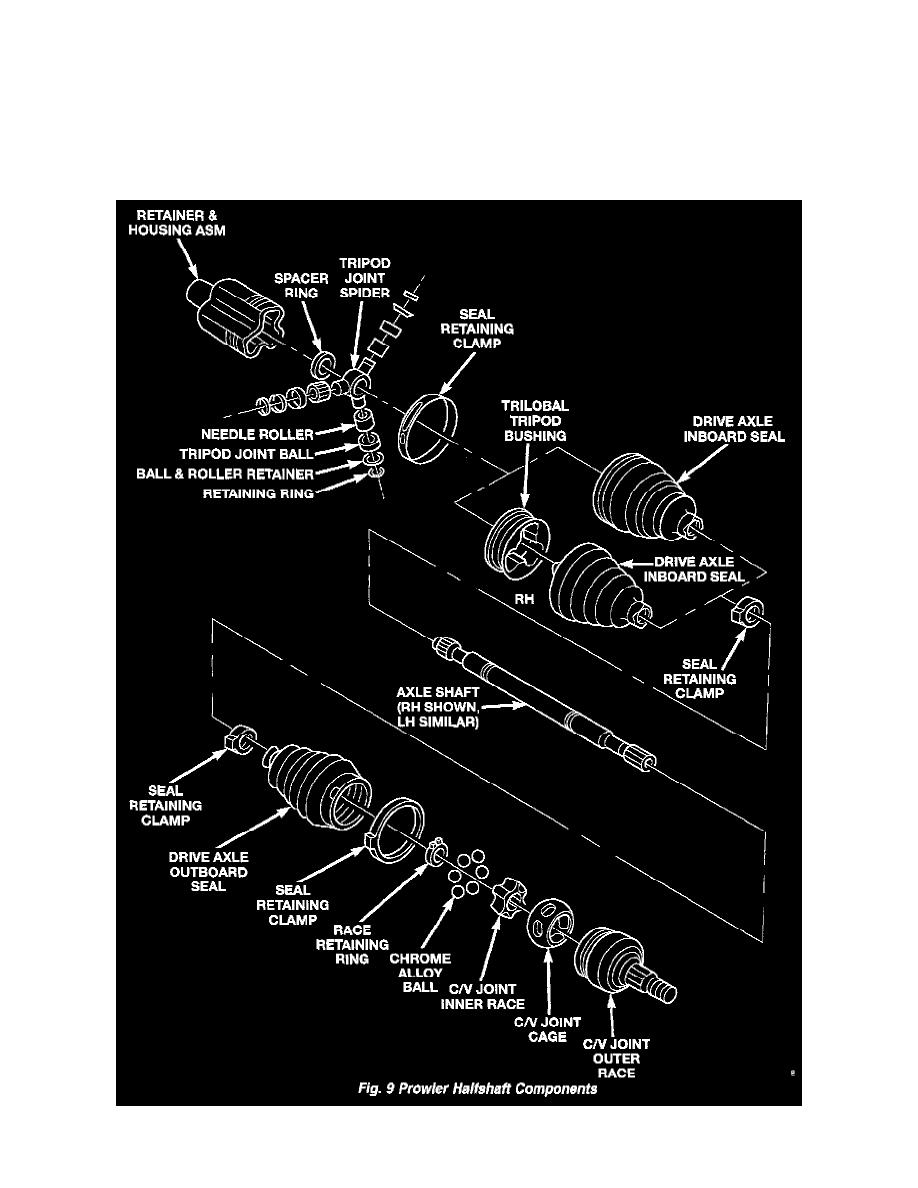 Axle Shaft: Service and Repair
Halfshaft Reconditioning Procedure
NOTE:  The only service which is to be performed on the halfshaft assemblies is the replacement of the halfshaft seal boots.
If any failure of internal halfshaft components is diagnosed during a vehicle road test or disassembly of the halfshaft, the halfshaft will need to be
replaced as an assembly.
NOTE:  Lubricant requirements and quantities are different for inner joints than for outer joints. Use only the recommended lubricants.
Fig. 9