< PREV PAGE
NEXT PAGE >
900 SE Hatchback L4-1985cc 2.0L DOHC Turbo EFI (1997)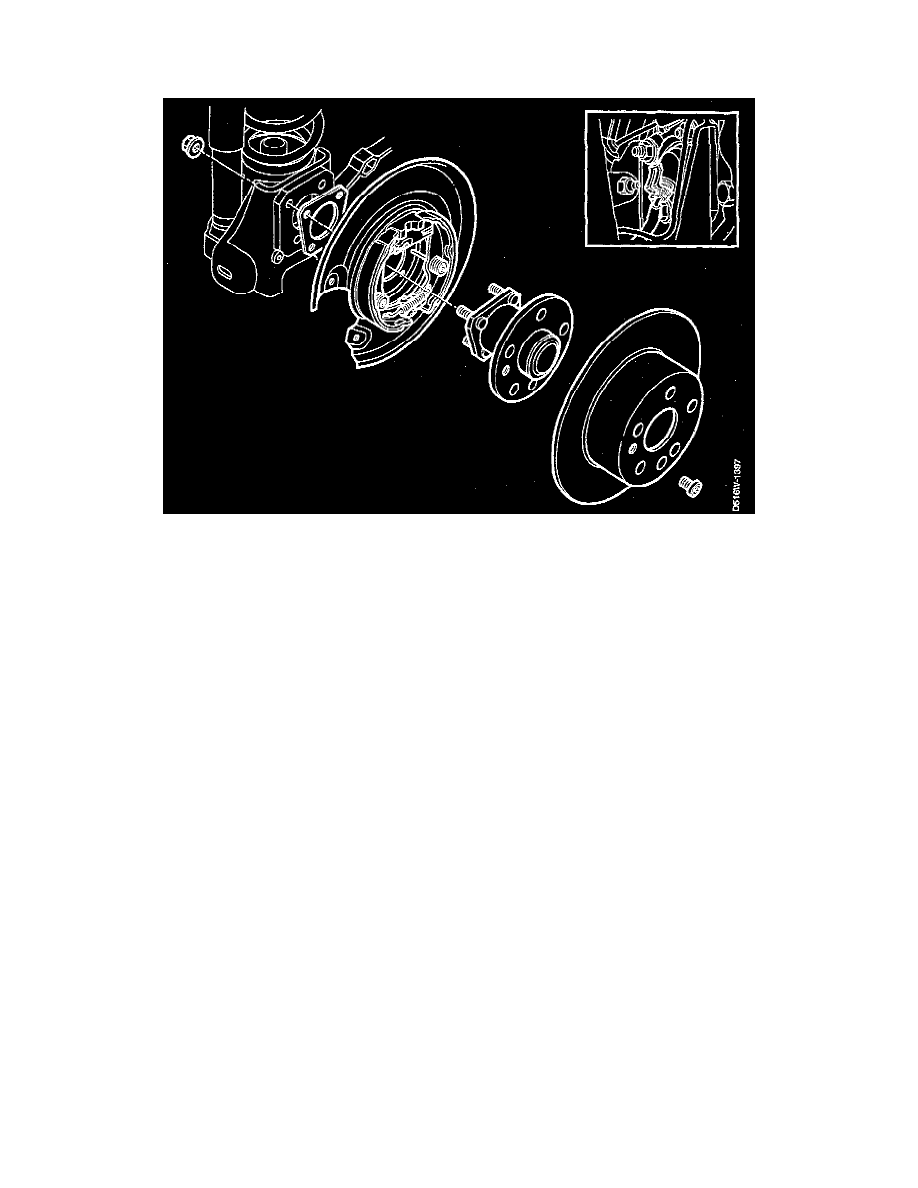 Wheel Speed Sensor: Service and Repair
Rear
Removal
1. Lift the car and take off the wheel.
2. Press the brake pistons back with a pair of grips.
3. Remove the two brake caliper retaining screws. Remove the brake caliper from the clip. Fasten up the brake caliper with a cable tie. 
4. Screw back the brake block adjustment. 
5. Remove the lever return spring. 
6. Remove the handbrake cable from the lever. 
7. Remove the brake disc retaining screw. Take away the brake discs. 
8. Divide the connectors to the wheel sensor. 
9. Remove the four wheel hub retaining nuts.
10. Take off the wheel hub, disc back plate and spacer.
Part the wheel hub from the disc back plate.
< PREV PAGE
NEXT PAGE >