< PREV PAGE
NEXT PAGE >
900 SE Hatchback L4-1985cc 2.0L DOHC Turbo EFI (1997)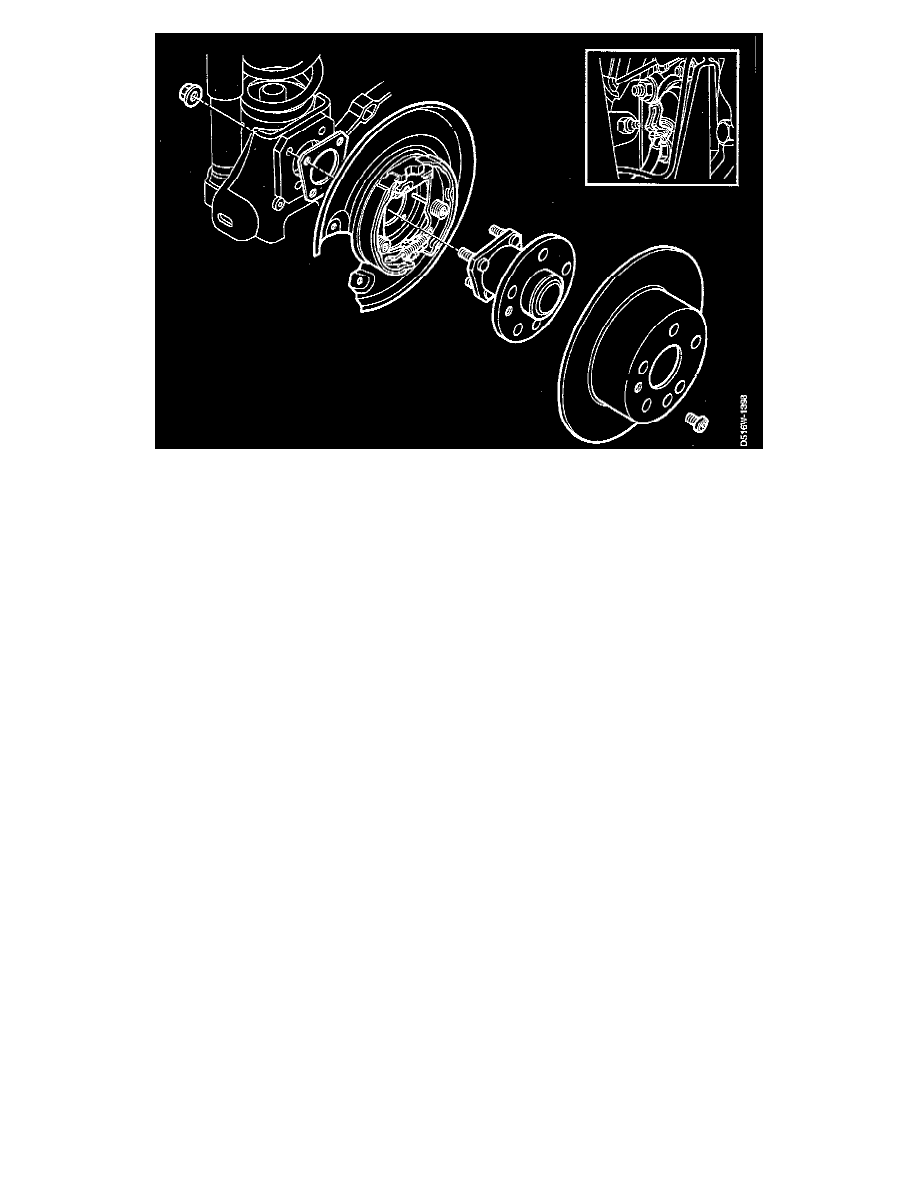 Installation
1. Clean the contact surface using a steel brush.
2. Install the disc back plate, spacer and new nuts to the wheel nub. Torque tighten the bolts.
-
Tighten to: 50 Nm + 45° (40 ft lb + 45°)
3. Position the brake disc on the hub and tighten the lockbolts with locking compound.
-
Tighten to: 10 Nm (7.4 ft lb)
4. Install the handbrake cable to the lever.
5. Install the return spring to the lever and connect the connector to the wheel sensor.
6. Position the brake caliper and install the retaining screws using locking compound.
-
Tighten to: 80 Nm (59 ft lb)
7. Press the brake pipe into the clip.
8. Use a screwdriver to screw out the adjustment until the brake disc is blocked.
9. Then screw the adjustment back until the brake disc springs free. It is important that the brake blocks are adjusted sufficiently to avoid rattle. this
corresponds to notch 7.
10. Replace the wheel and lower the car. Torque tighten the wheel bolts.
-
Tighten to: light alloy wheels 117 Nm (86.6 ft lb)
-
Tighten to: pressed steel wheels 100 Nm (74 ft lb)
11. Depress the brake pedal to force out the brake shoes.
< PREV PAGE
NEXT PAGE >