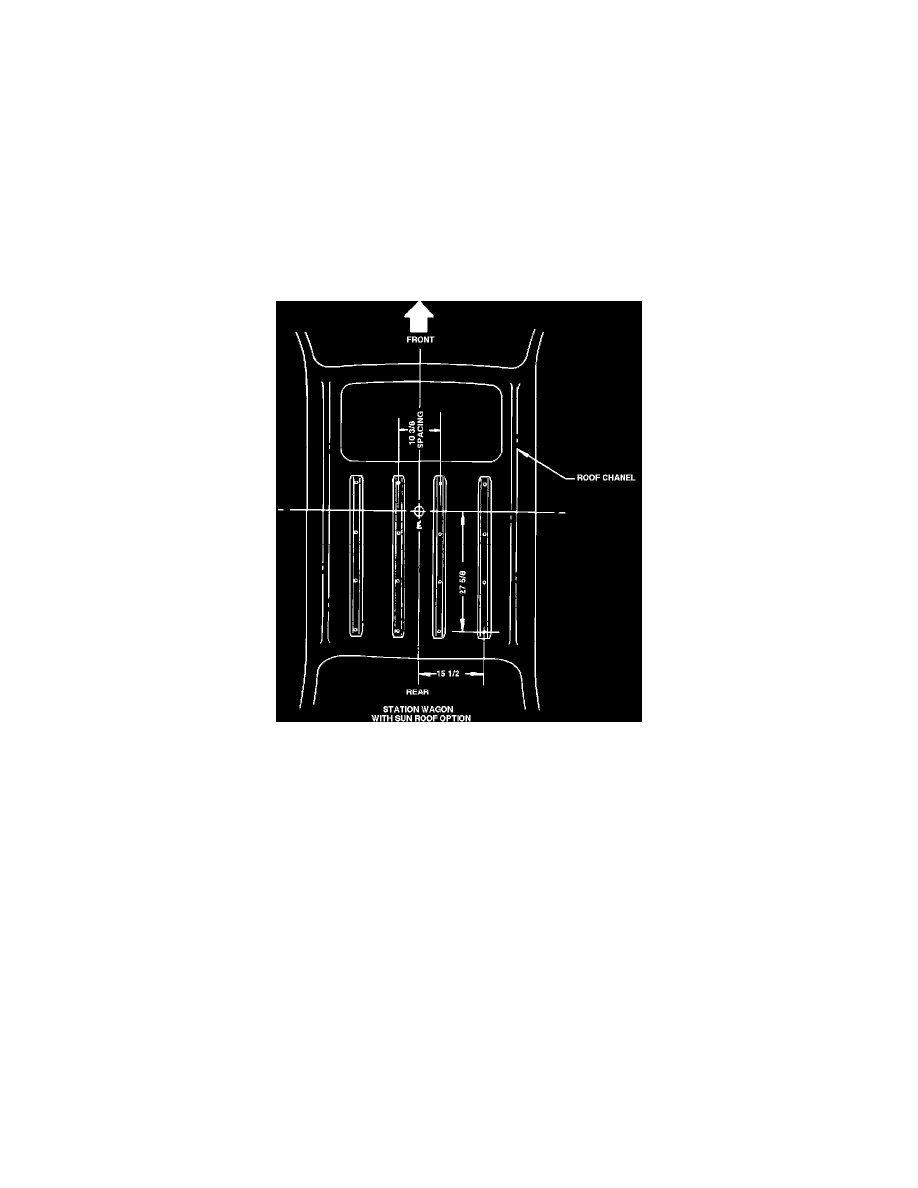 Luggage Rack: Technical Service Bulletins
Luggage Rack - Installation Information
NUMBER 15/13/83
DATE  7/6/83
APPLICABILITY
ALL 1983 STATION WAGONS EQUIPPED WITH A
SUNROOF
SUBJECT:
LUGGAGE RACK INSTALLATION INSTRUCTIONS
THIS BULLETIN IS FOR INFORMATIONAL PURPOSES ONLY
Be advised that the SOA 104 300 Hatchback/Sedan 4 Seasons Luggage Rack will fit the 1983 Station Wagons equipped with a sunroof.
FIGURE 1
The installation instructions have been revised (Number 50219 dated 5-19-83 Rev. Number 4) to indicate the proper placement of the rack, on a Station
Wagon equipped with a sunroof.. For example, see Figure 1.