< PREV PAGE
NEXT PAGE >
Legacy GT LTD Sedan AWD F4-2.5L SOHC (2001)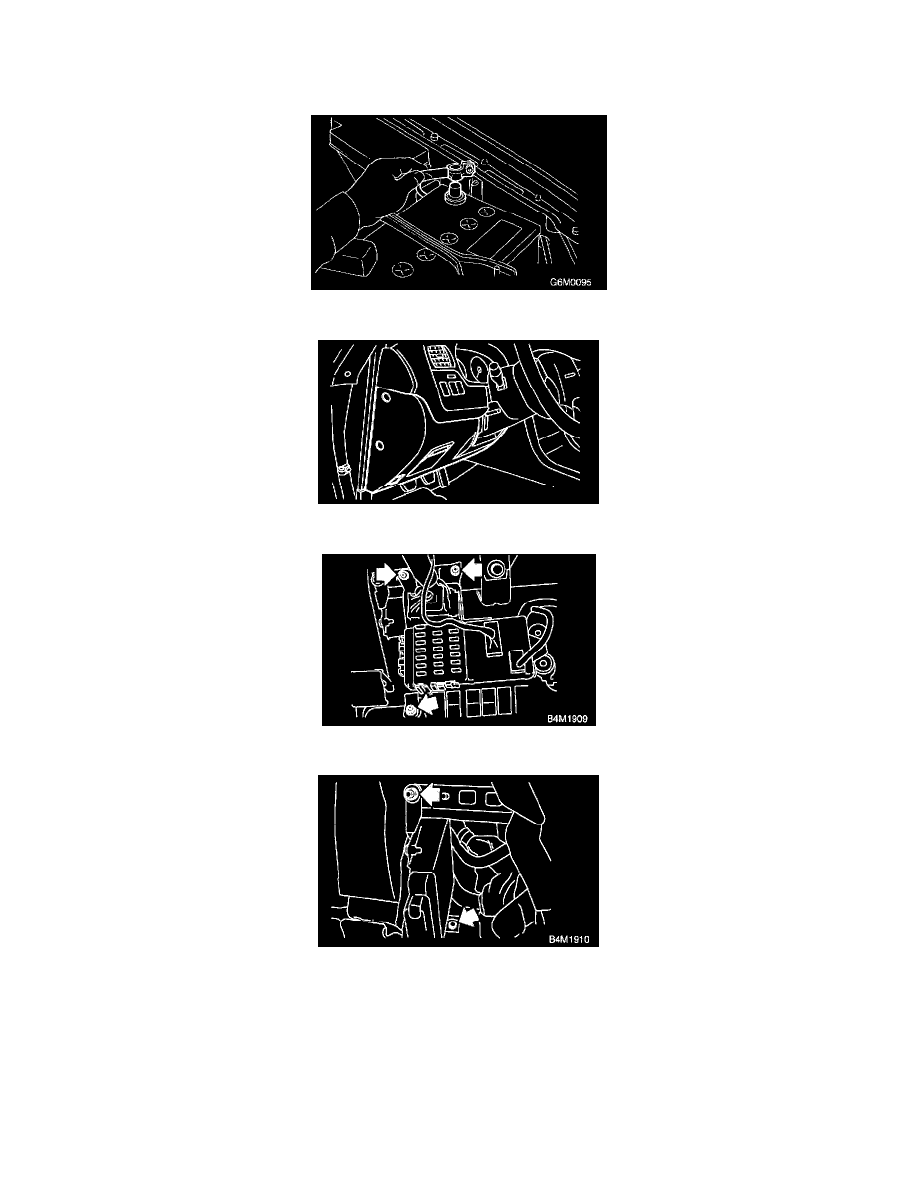 Electronic Brake Control Module: Service and Repair
Vehicle Dynamics Control (Vdc)
REMOVAL 
1. Disconnect battery around cable.
2. Remove lower cover of instrument panel and disconnect connectors on the back side of the cover.
3. Remove three bolts which secure the fuse box onto body side, then move the fuse box aside.
4. Remove two bolts which install VDCCM onto body side bracket.
< PREV PAGE
NEXT PAGE >