< PREV PAGE
NEXT PAGE >
Camry LE Sedan V6-3.0L (1MZ-FE) (1998)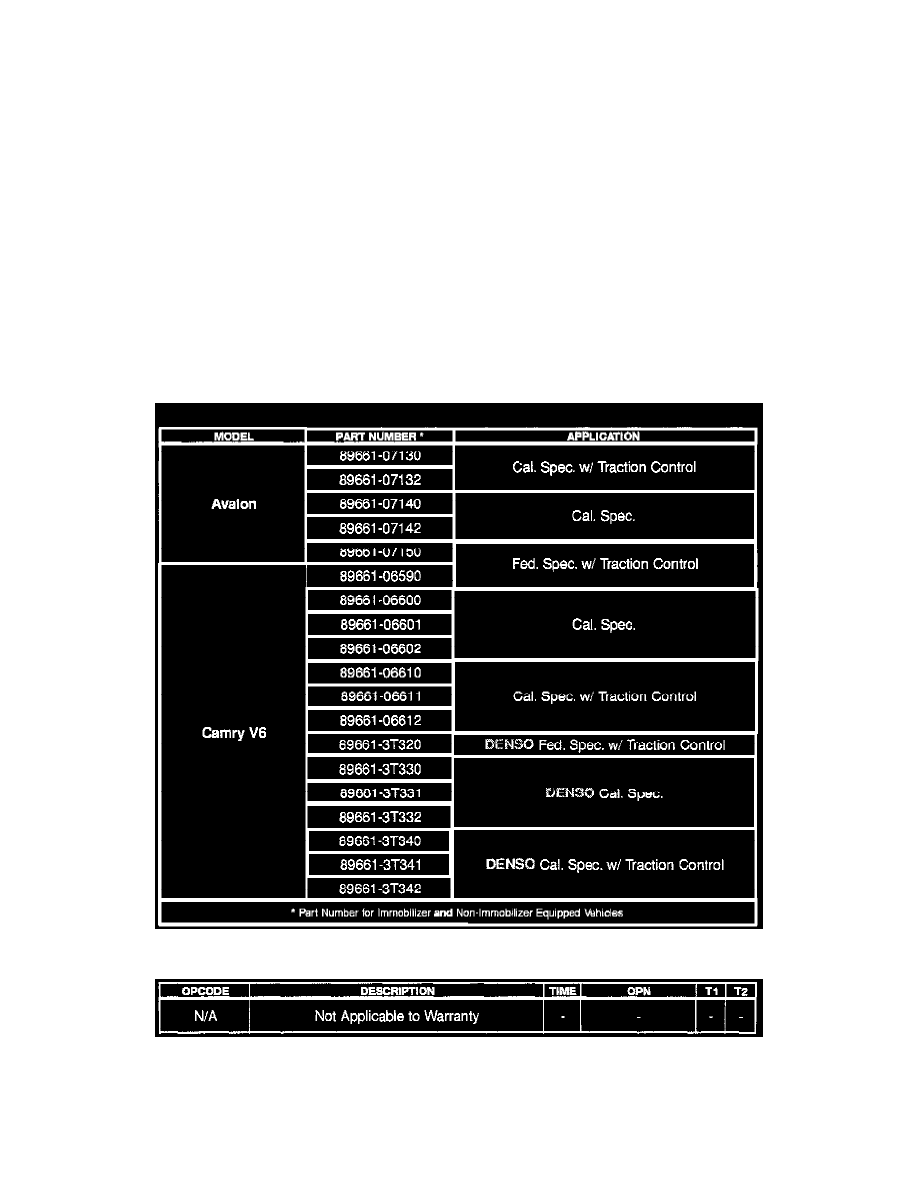 Engine Control Module: Technical Service Bulletins
Engine Control - Caution For Replacement Of ECM
ELECTRICAL
EL003-98
April 17, 1998
Title:
PROCEDURE FOR REPLACEMENT OF ECM
Models:
'98 Camry, '98 Avalon
Introduction
On some non-immobilizer equipped 1998 Camry and Avalon models, the ECM used is the same as for Immobilizer equipped vehicles. For these models,
it is necessary to register a "without engine Immobilize" code to prevent permanent failure of the ECM.
NOTE:
In some instances the ECM is equipped the same in spite of the existence or nonexistence of the immobilizer system (see part numbers listed).
Parts Information
Warranty Information
< PREV PAGE
NEXT PAGE >