< PREV PAGE
NEXT PAGE >
Camry LE Sedan V6-3.0L (1MZ-FE) (1998)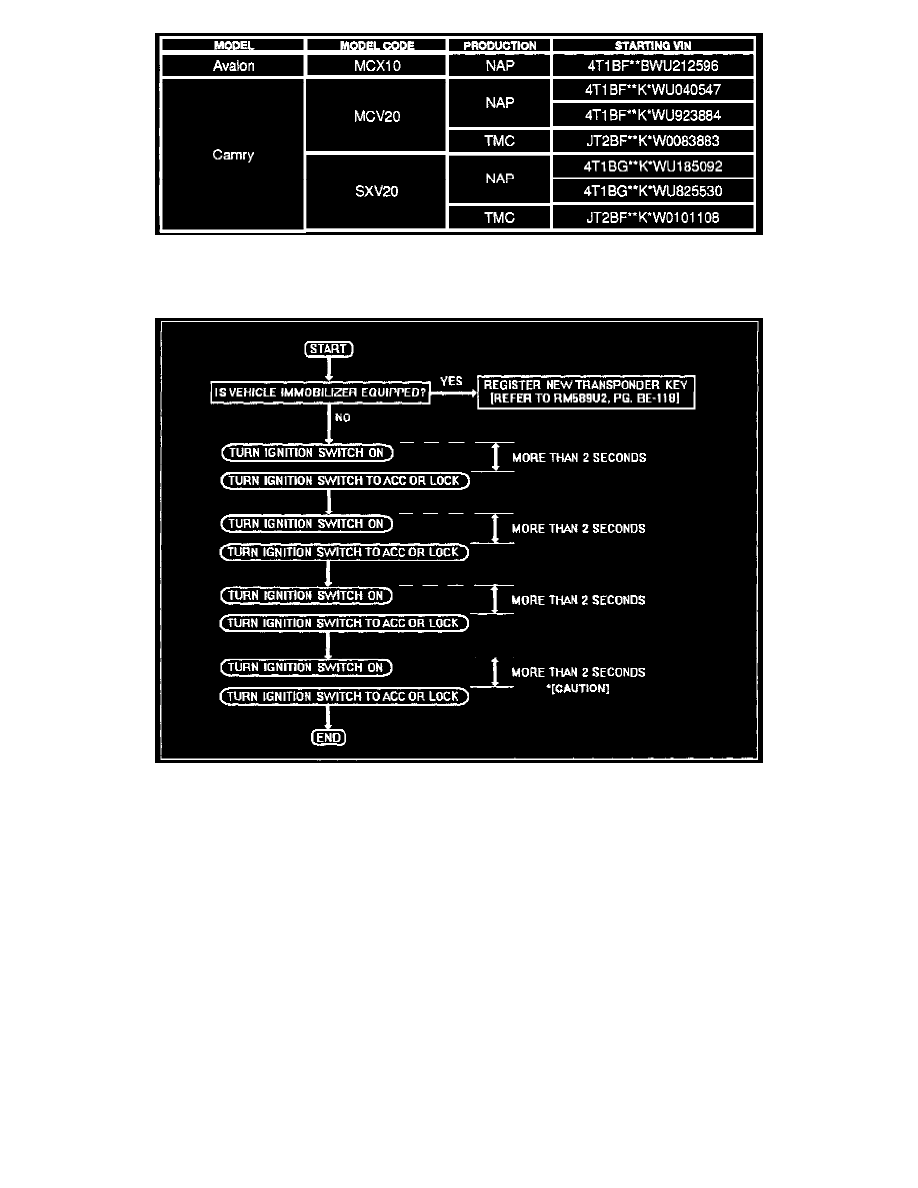 Production Change Information
Registration Procedure
The following must be performed after installing a new ECM.
NOTE:
Two seconds after turning the ignition switch ON the fourth time, the code that designates "without engine immobilizer" will be registered in the
ECM.
CAUTION:
If the ignition switch does NOT remain ON for a MINIMUM of 2 seconds on step 4 of the registration sequence, the engine WILL NOT START and
permanent failure of the ECM will result.
< PREV PAGE
NEXT PAGE >