< PREV PAGE
NEXT PAGE >
Camry LE Sedan V6-3.0L (1MZ-FE) (1998)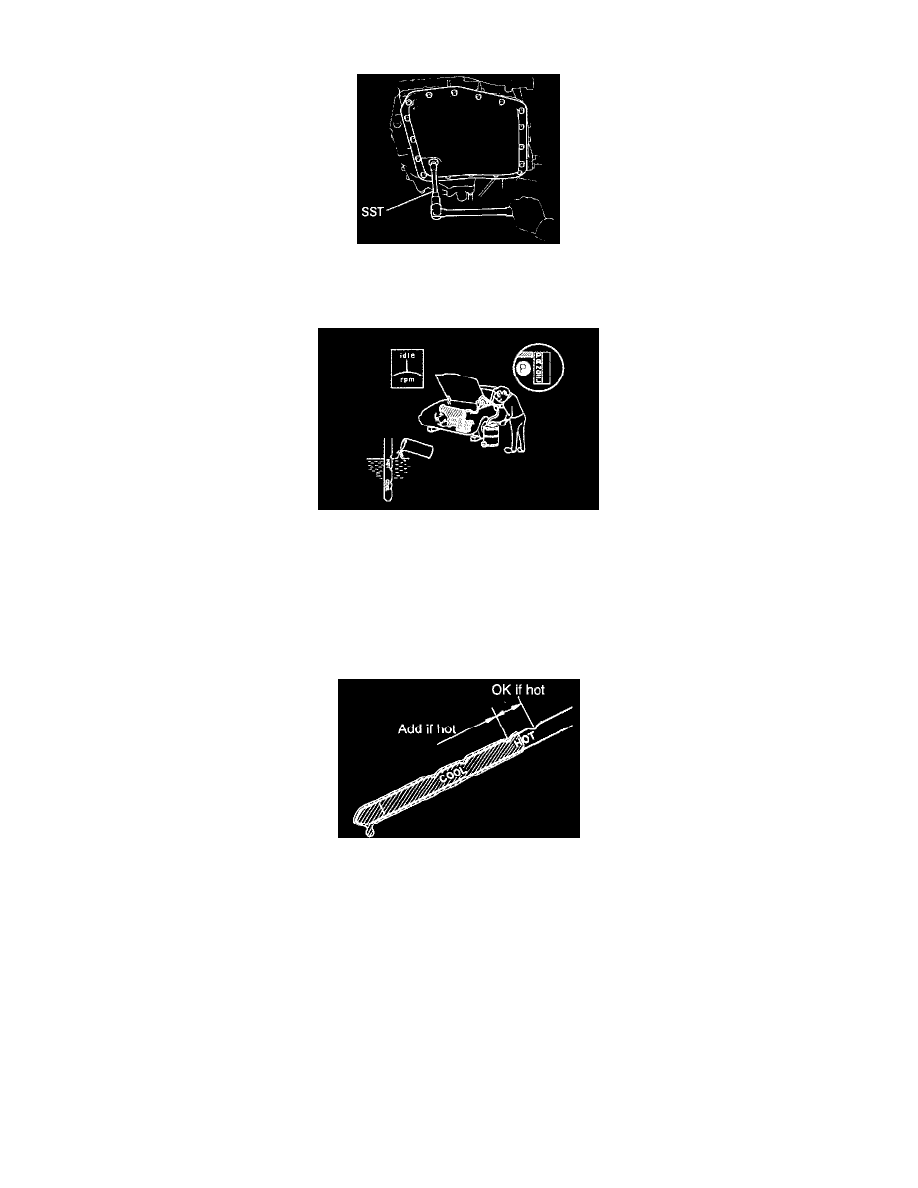 Fluid - A/T: Service and Repair
Replace the ATF 
1. Remove the drain plug and drain the fluid.
2. Reinstall the drain plug securely.
3. With the engine OFF add new fluid through the oil filler pipe.
Fluid type: ATF D - II or DEXRON (R) III (DEXRON (R) II) 
Capacity:
Dry Fill:  8.0 Liters (8.5 US qts, 7.0 Imp. qts) 
Drain and Fill:  3.9 liters (4.1 US qts, 3.4 Imp. qts) 
4. Start the engine and shift the shift lever into all positions from P to L position and then shift into P position.
5. With the engine idling, check the fluid level. Add fluid up to the COOL level on the dipstick.
6. Check the fluid level is at the normal operating temperature, 70 - 80° C (158 - 176° F), and add as necessary.
NOTE:  Do not overfill.
Check the fluid leaks.
Check for leaks in the transaxle.
If there are leaks, it is necessary to repair or replace O-rings, gasket, oil seals, plugs or other parts.
< PREV PAGE
NEXT PAGE >