< PREV PAGE
NEXT PAGE >
Camry LE Sedan V6-3.0L (1MZ-FE) (1998)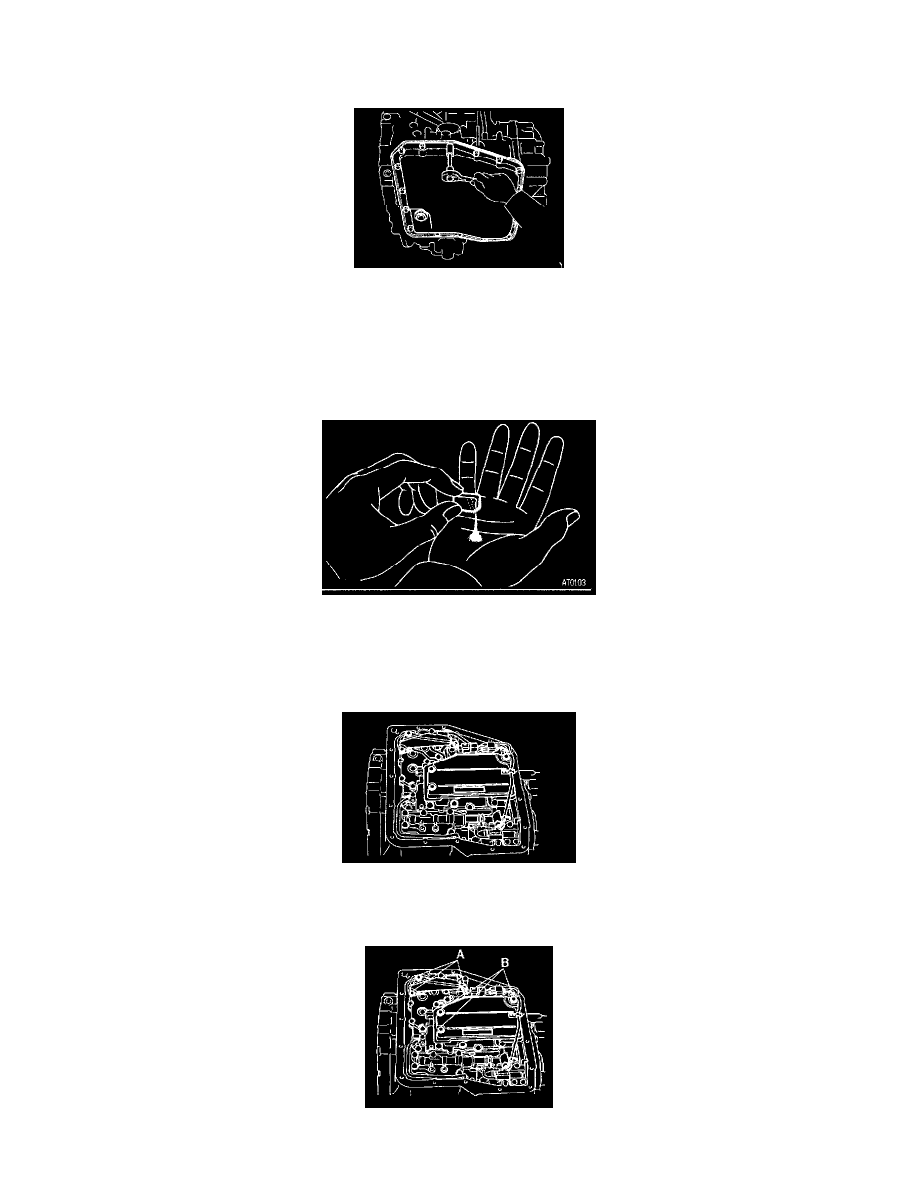 Fluid Filter - A/T: Service and Repair
Removal
1. REMOVE OIL PAN AND GASKET
a. Remove the 17 bolts.
b. Remove the oil pan by lifting transaxle case. 
NOTICE:  Do not turn the transaxle over as this will contaminate the valve body with the foreign materials in the bottom of the oil pan.
c. Place the transaxle on wooden blocks to prevent damage to the oil pipe bracket.
2. EXAMINE PARTICLES IN PAN
Remove the magnet and use it to collect any steel chips. Lock carefully at the chips and particles in the oil pan and on magnet to anticipate what
type of wear you will find in the transaxle.
-
Steel (magnetic): bearing, gear and plate wear
-
Brass (non-magnetic): bushing wear
3. REMOVE OIL PIPE BRACKET AND STRAINER
Installation
1. INSTALL PIPE BRACKET AND OIL STRAINER 
< PREV PAGE
NEXT PAGE >