< PREV PAGE
NEXT PAGE >
Camry LE Sedan V6-3.0L (1MZ-FE) (1998)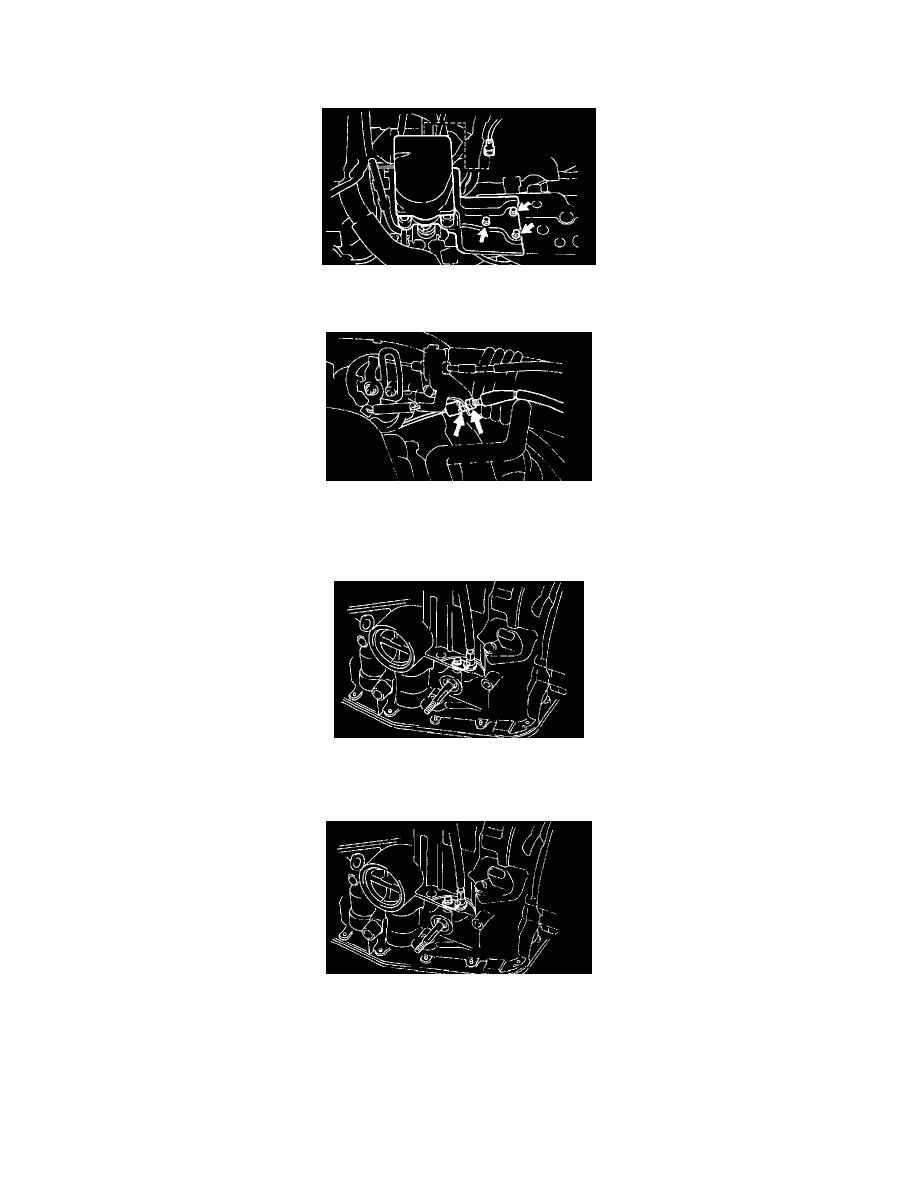 Throttle Valve Cable/Linkage: Service and Repair
ON-VEHICLE REPAIR
1. REMOVE BATTERY
2. w/Cruise Control: REMOVE CRUISE CONTROL ACTUATOR
Remove the 3 bolts and cruise control actuator.
3. DISCONNECT THROTTLE CABLE FROM ENGINE
Disconnect the cable from the throttle linkage.
4. REMOVE PARK/NEUTRAL POSITION SWITCH
5. REMOVE VALVE BODY
6. REMOVE THROTTLE CABLE
a. Remove the bolt and retaining plate.
b. Pull out the cable from the transaxle case.
7. INSTALL THROTTLE CABLE INTO TRANSAXLE CASE
a. Make sure to push it in all the way.
b. Install the retaining plate and bolt.
c. Install and torque the bolt.
Torque: 5.4 Nm (55 kgf-cm, 48 inch lbs.)
8. INSTALL VALVE BODY
< PREV PAGE
NEXT PAGE >