< PREV PAGE
NEXT PAGE >
Camry LE Sedan V6-3.0L (1MZ-FE) (1998)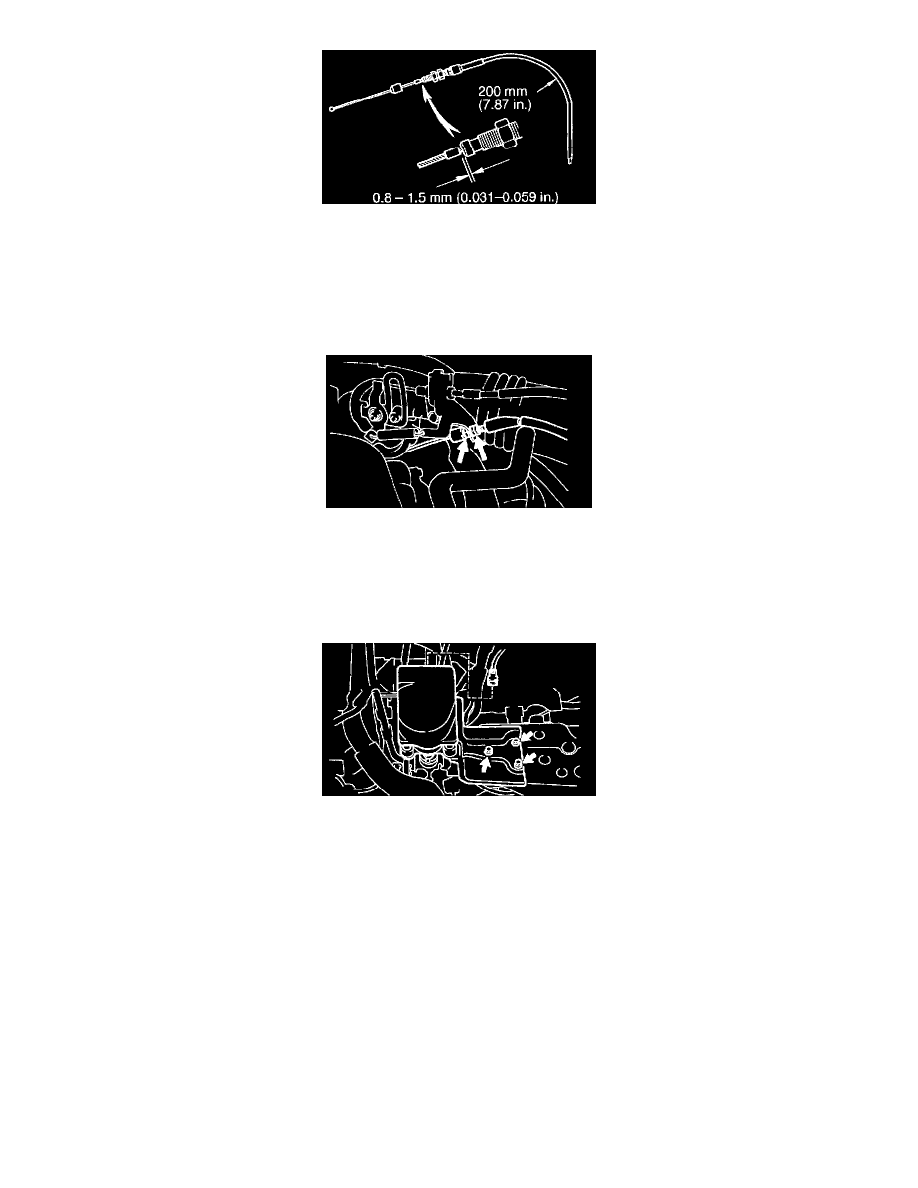 9. IF THROTTLE CABLE IS NEW, STAKE STOPPER OR PAINT MARK ON INNER CABLE
HINT:  New cables do not have a staked cable stopper.
a. Bend the cable so there is a radius of about 200 mm (7.87 inch).
b. Pull the inner cable lightly until slight resistance is felt, and hold it there.
c. Stake the stopper, 0.8 - 1.5 mm (0.031 - 0.059 inch) from the end of outer cable.
10. CONNECT THROTTLE CABLE TO ENGINE
Torque: 15 Nm (150 kgf-cm, 11 ft. lbs.)
11. ADJUST THROTTLE CABLE
12. INSTALL PARK/NEUTRAL POSITION SWITCH
13. w/Cruise Control: INSTALL CRUISE CONTROL ACTUATOR
Install the cruise control actuator with the 3 bolts.
Torque: 13 Nm (130 kgf-cm, 9 ft. lbs.)
14. INSTALL BATTERY
15. TEST DRIVE VEHICLE
< PREV PAGE
NEXT PAGE >