< PREV PAGE
NEXT PAGE >
Camry LE Sedan V6-3.0L (1MZ-FE) (1998)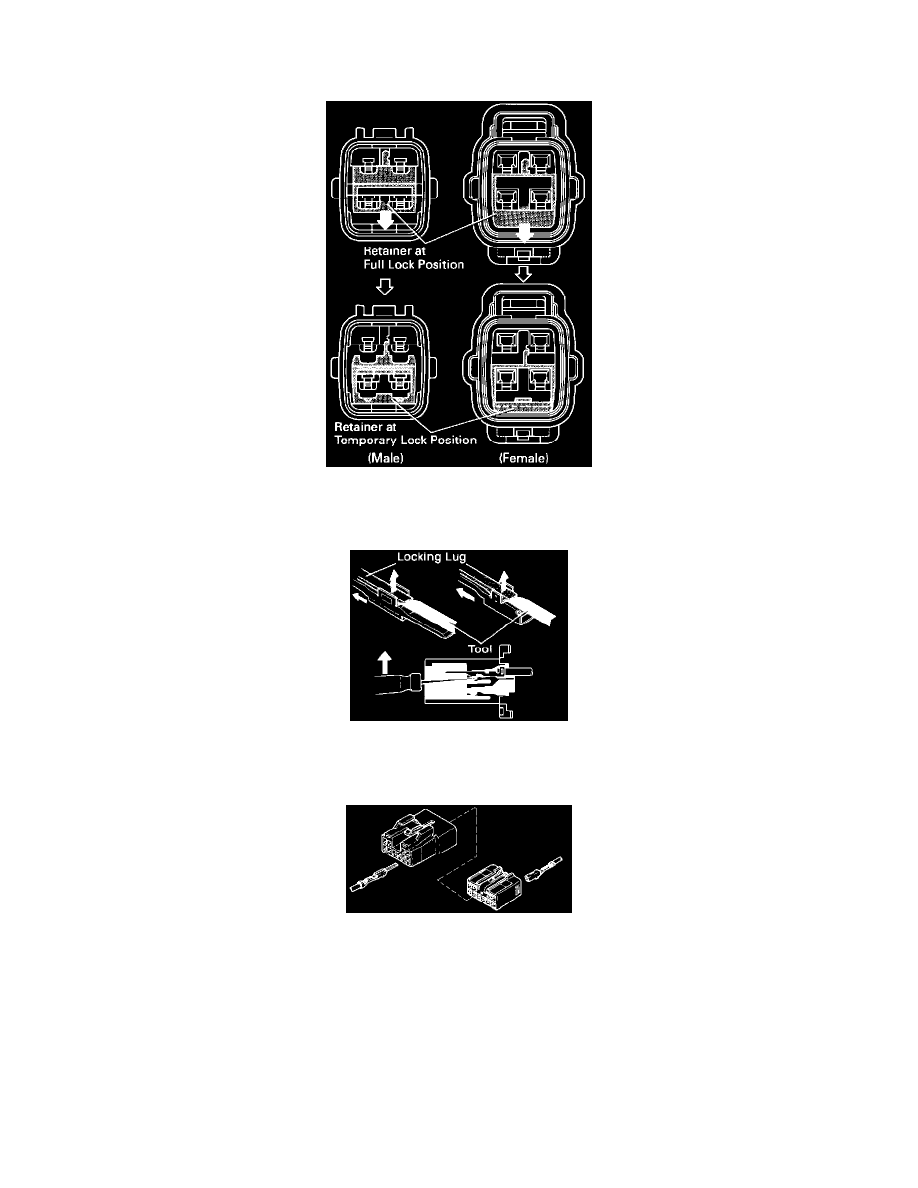 "Case 2"
Type which cannot be pulled as far as Power Lock insert the tool straight into the access hole of terminal retainer as shown.
Terminal Retainer
Push the terminal retainer down to the temporary lock position.
Locking Lug
C. Release the locking lug from terminal and pull the terminal out from rear.
Installation Of Terminal To Connector
4. Install Terminal To Connector
a. Insert the terminal.
HINT:
1. Make sure the terminal is positioned correctly.
2. Insert the terminal until the locking lug locks firmly.
3. Insert the terminal with terminal retainer in the temporary lock position.
< PREV PAGE
NEXT PAGE >