NEXT PAGE >
< PREV PAGE
Pickup 4WD L4-2366cc 2.4L SOHC (22R) (1984)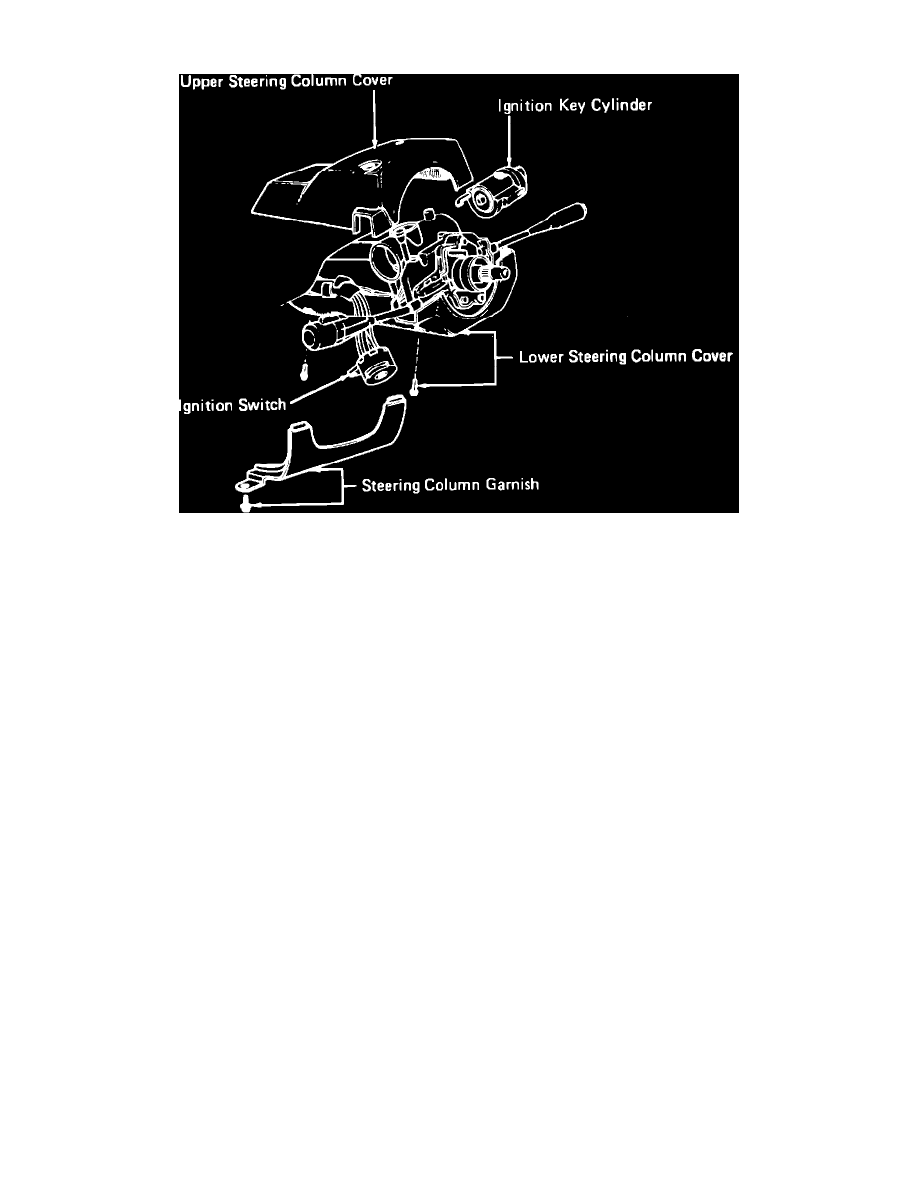 Ignition Switch: Service and Repair
Fig. 7 Steering column & ignition switch assembly. Exc. 1984 Corolla
1.
Disconnect battery ground cable.
2.
Remove steering wheel, if necessary, steering column garnish, if equipped, upper and lower covers, Fig. 7. On Starlet models, remove upper
cover.
3.
Disconnect electrical connectors from ignition switch.
4.
Turn ignition key to ACC position and remove ignition key cylinder.
5.
Remove screw and ignition switch.
6.
Reverse procedure to install.
NEXT PAGE >
< PREV PAGE