< PREV PAGE
NEXT PAGE >
Pickup 4WD L4-2366cc 2.4L SOHC (22R) (1984)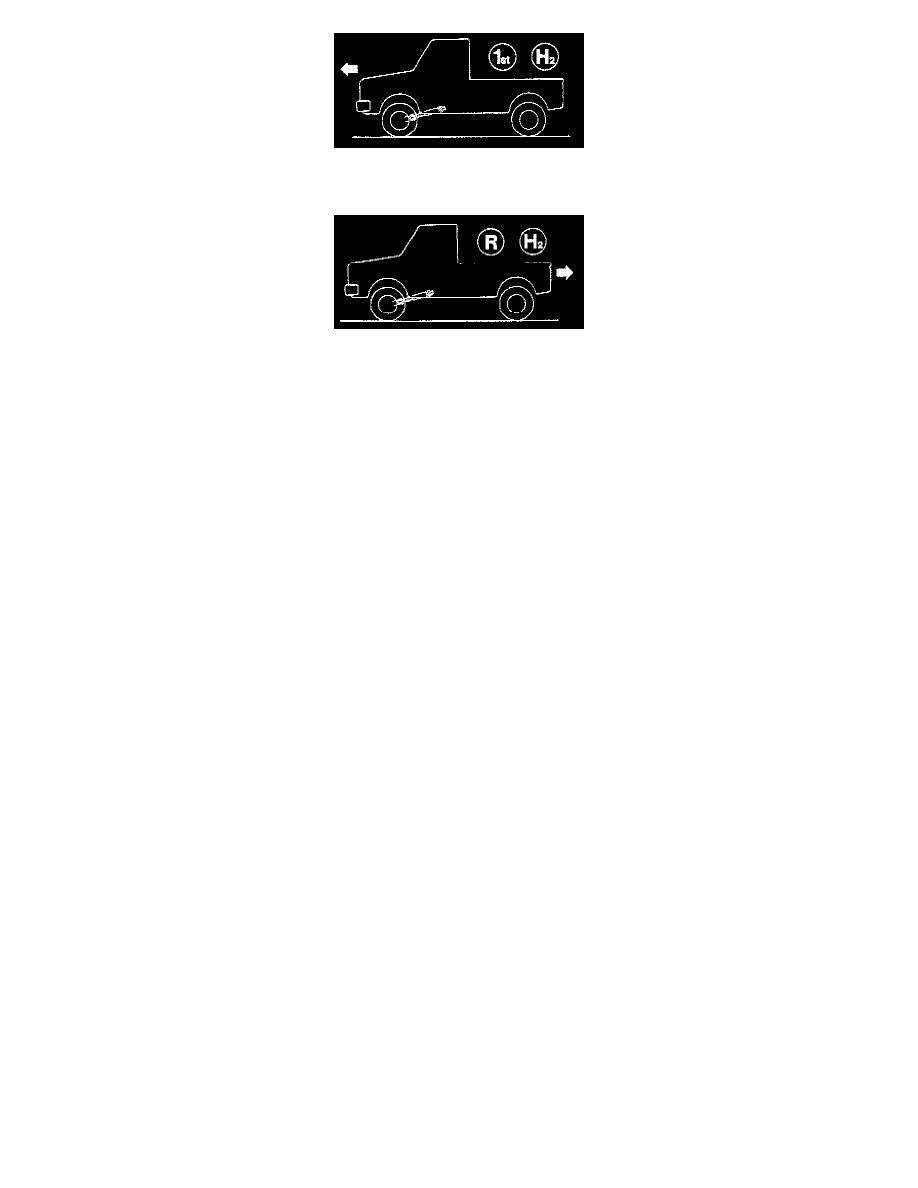 c. For transfer, shift to "H2" and proceed slowly while an assistant checks under the vehicle to see that the propeller shaft is turning. If the
propeller shaft turns, the automatic locking hub is locked.
2. Check free operation.
a. Transfer is done in "H 2", shifting to reverse position and backing up several meters.
b. While shifting, have an assistant check under the vehicle to see that the propeller shaft is not turning.
Confirmation Of Reverse Motion
Reverse is checked in the same manner as forward motion. In the event of any abnormalities, recheck the assembly and/or installation.
< PREV PAGE
NEXT PAGE >