< PREV PAGE
NEXT PAGE >
Sequoia LTD 4WD V8-4.7L (2UZ-FE) (2001)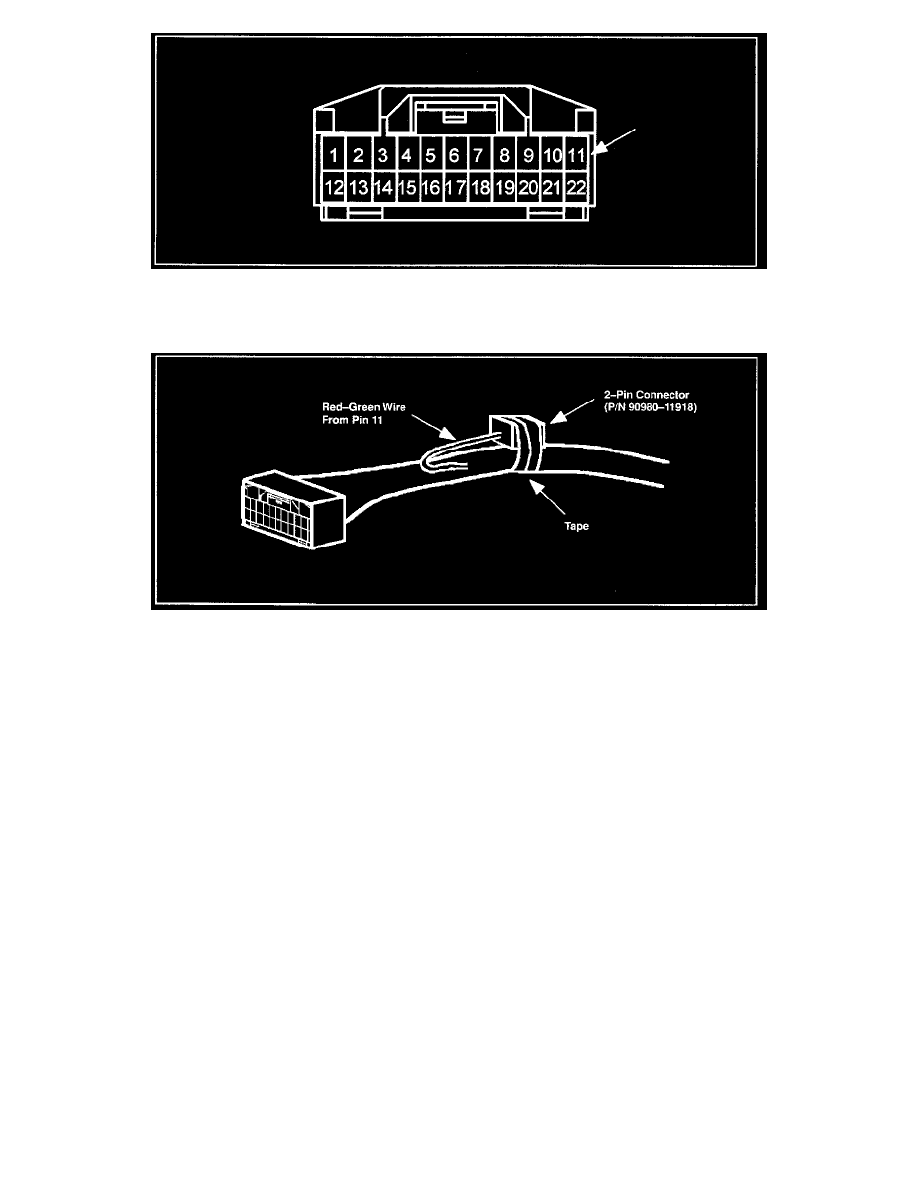 C.
Remove pin 11 (red and green wire) from the back of the connector.
D.
To protect the terminal end, insert Pin 11 into the 2-pin connector (P/N 90980-11918) and verify pin tightness.
E.
Tape the connector to the harness as shown.
F.
Reinstall the combination meter.
2.
Replace the Multiplex Computer (Body ECU), P/N 89221-OC020.
3.
Verify proper system operation.
< PREV PAGE
NEXT PAGE >